It seemed not to long ago when we were all enjoying a sudden autumn heatwave, but now of course the typical seasonal rainy weather has come down meaning your events up and down the country have needed some much needed warming up. That's not an issue when you are Hog Roast Alloa of course, because our comforting roasts are more than up to the task of sparking a bit of heat into any occasion!
Up in Scotland, Storm Agnes swept across the country making an anniversary celebration that we were due to be out at a much windier and wetter affair for guests coming in. The show must go on as they say, and at Hog Roast Alloa we just wanted to do all we could to ensure guests still had a pleasant experience. We as a caterer of course always want our guests at events to be comfortable, and sometimes that means more than just serving their foods. With the service previously arranged our Hog Roast Alloa teams were supposed to begin the event by welcoming in guests with a glass of champagne and have light canapés to go around the room as guests arrived and mingled in the event hall. Of course with the weather as it was our catering manager on location spoke to the hosts and together they decided that it may be a good idea to offer warm drinks such as tea or coffee too for welcoming guests, hopefully to help them get a little more warmed up and relaxed for the event. The venue staff were also on hand to offer out towels and take guest's wet outer clothing to hang up to dry.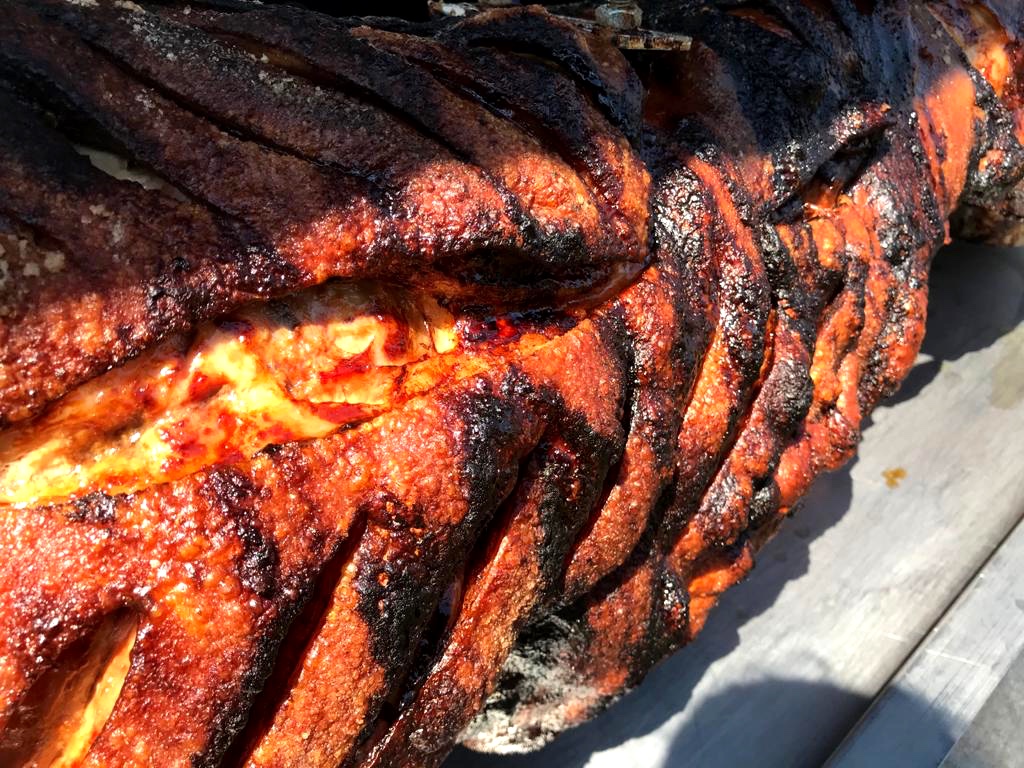 If they weren't quite warmed up enough within the reception then our hog roast would most assuredly have got the job done. Done in a banquet style, our hog roast was brought out while still cooking much to the amazement of our guests, and carved up fresh from the roaster to be served alongside the rest of our buffet. A teeming hot fresh hog roast straight from pig to plate – the perfect way to forget the stormy weather outside!
It was an excellent event regardless of the weather outside thankfully, and we at Hog Roast Alloa were just delighted to have played even a small part in making it so.