The traditional hog roast is becoming more and more popular in Scotland. Although hog and other spit roasted meats is a tradition that began hundreds of years ago, it has made its way back into the modern day catering circles. With hog roast machine hire in Scotland you too can become a hog roaster and experience the joys of your very own pig roast. With our superb spit roast hire deals and our reliable, easy to use pig roast ovens why not hire your own spit roaster for your party and get the chance to impress your loved ones with your hog roasting skills as well as the satisfaction of enjoying your very own tasty hogroast.
Suitable To Cater For Any Party
Our offers are too good to miss we can provide the machine, hog and the gas needed to power the pig cooker all at unbeatable prices. Hog Roast Hire Dundee will also deliver the hog roast equipment right to your door and collect it whenever you have finished. Using Spitting Pig Scotland for catering is very popular and now we aim to make machine hire just as popular. If you are hosting a small party in Newton Stewart or Prestwick for family and friends at home and aren't looking for a complete outside catering then why not hire one of our top of the range Ayr hog roast machines. They are the ideal way to cater easily for a small group of people.
Because you know who is coming to your party and what everyone likes then it is up to you how much to cook and what types of food that you think will be best. This is one of the best things about hiring a machine for personal use; it gives you complete freedom to do what you want with it. Hog Roast Machine Hire Dundee make sure that you can set our hog roast machines up and if you do face any problems we are just at the end of the phone. Imagine serving a delicious Sunday Roast for family using a hog roasting machine. Our machines produce delicious and succulent meat that will leave people feeling like it was cooked by a professional chef. It is the perfect way to really impress all your guests.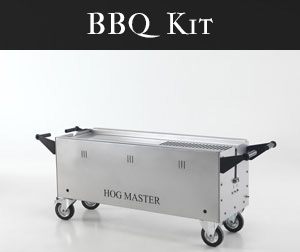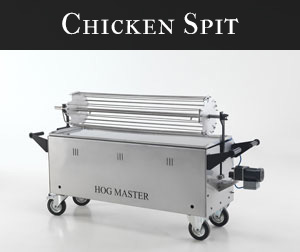 The freedom of being able to do your own thing is the biggest selling point of machine hire. You decide on what food you want to cook, how it is going to be served and what time you want to eat. It is a very unique service that we offer with very affordable hire packages available. One of the most popular and up and coming places in Scotland is Ayr. It has something for everyone to enjoy. Whether you are looking for sporting activities such as rugby, football or horse racing or looking for a bit of retail therapy at the shops or interested in exploring the museums and castles; Ayr has it all.
But does it have a restaurant or pub that serves delicious hog roasts? We think that Prestwick hog roast machine hire has many advantages and one of which is use in the restaurant business. More often than not nowadays local restaurants and pubs have to find new ways to increase revenue. Having to diversify is all important and coming up with a unique idea can be difficult but is essential in keeping you ahead of the rest of the competition. This is where Hog Roast Hire Dundee come in. We feel that hiring one of our hog roast machines for maybe one night per week could have huge benefits.