Amidst the glittering aisles of Christmas goodies and the constant jingles on the airwaves, it's easy to get swept away by the festive fervour. However, in the midst of planning the perfect Christmas, don't let the excitement overshadow another significant event – New Year's Eve!
We know it might seem a tad premature to be thinking about the last day of the year, but, especially in Scotland, Hogmanay holds a special place in the hearts of many, and it's a date that we feel deserves just as much enthusiasm and attention as Christmas itself. Planning a memorable Hogmanay celebration is an excellent way to welcome the fresh start of 2024, and it's never too early to start thinking about it.
Here at Hog Roast Elgin, we understand the importance of making every occasion, including the transition from one year to the next, a memorable one. As the calendar inches closer to December 31st, we expect our bookings to start filling up quickly, and so now is the perfect time to seize your opportunity to usher in the New Year with style.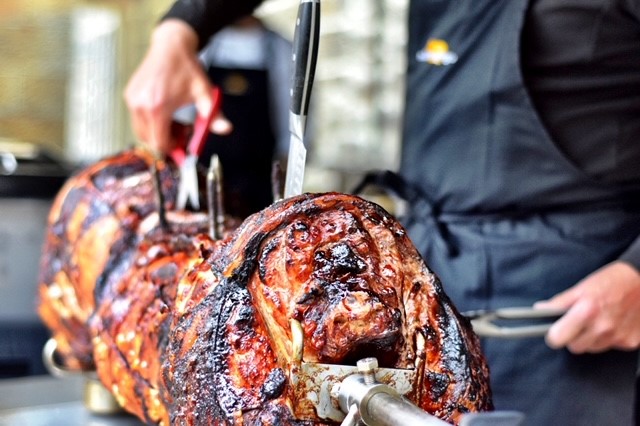 Whether you're looking to host an intimate private party or planning a grand corporate event, Hog Roast Elgin is your trusted partner in creating an epic celebration. Our vast collection of dining plans ensures that you have an array of options to choose from, each one meticulously designed to feature a delectable combination of freshly prepared dishes. We take pride in using only the finest ingredients – free-range, farm-fresh produce – to craft every culinary masterpiece.
As the clock counts down to midnight and the sky explodes with fireworks, let your guests savour the mouth watering delights that Hog Roast Elgin has to offer. Our food promises to ignite the senses, creating an unforgettable taste this Hogmanay.
So, why wait? Begin planning your epic Hogmanay celebration today and secure your spot on our calendar. As the year draws to a close and the anticipation for the year ahead builds, let us help you craft a New Year's Eve celebration that will set the tone for an incredible 2024.
Don't miss out – get in touch with Hog Roast Elgin, and let's make your Hogmanay a night to remember!