Oktoberfest is the largest beer festival and funfair in the world! It attracts over 6 million spectators each year. Traditionally a German folk festival based in Munich, now celebrated worldwide from mid September until the first Sunday in October. Not only does Oktoberfest involve a wide-range of different beers, it also includes a variety of traditional German foods. As each country adopts their own version of this festival, Roslin had the pleasure of sourcing and making their own version of the German favourites for a local Oktoberfest event. 
Traditional German treats at this festival include rotisserie chicken. Roslin found this easy to acquire since the Titan spit machine can be used as a rotisserie. To put a UK spin on this classic, Roslin made a lemon and thyme rub which they massaged onto each whole chicken. This helped the skin to crisp up, just how the German's like it!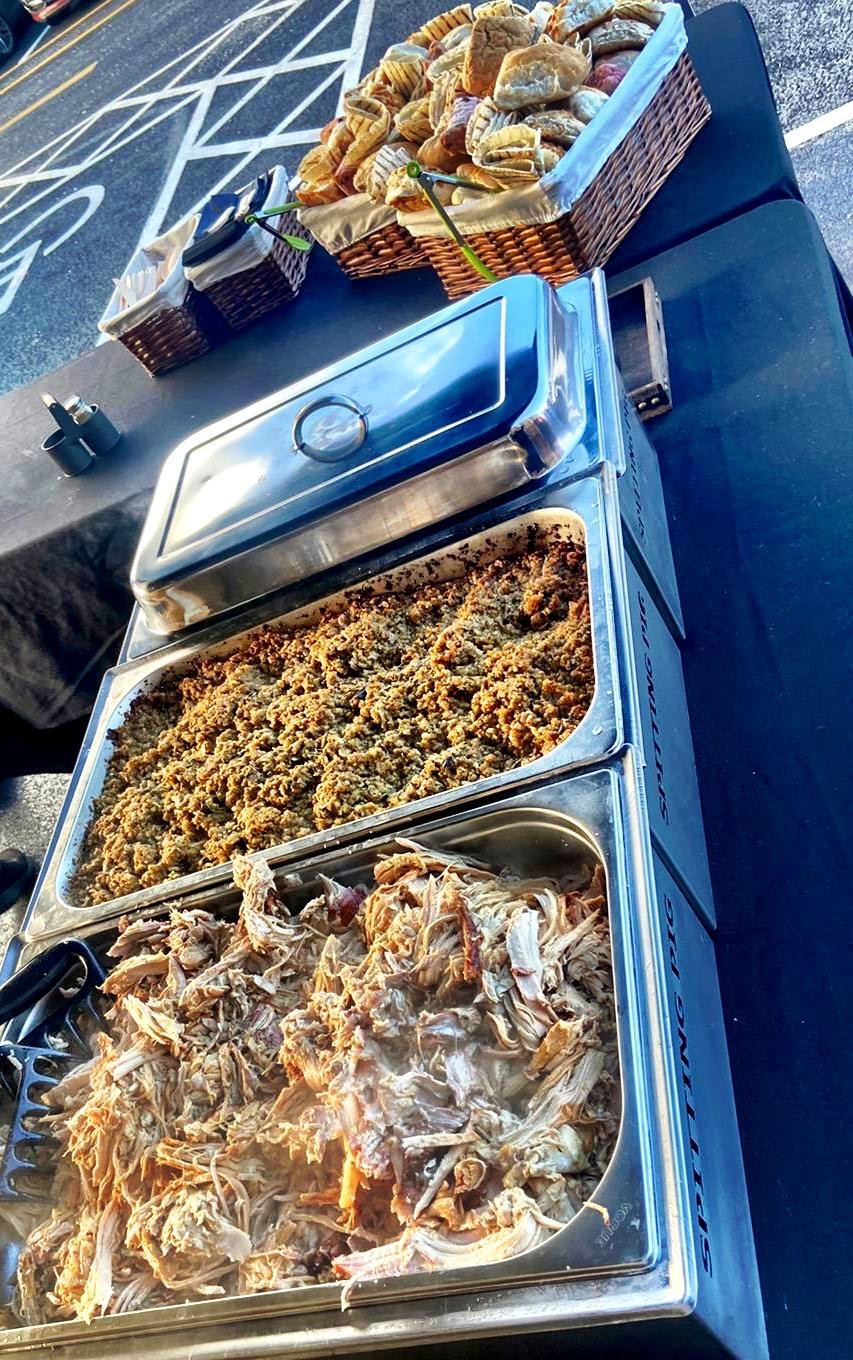 Another traditional food is 'Schweinebraton' which translates to 'roast pork'. In Germany, they roast the pork in ale however, Roslin decided to be a crowd-pleaser with their traditional hog roast; juicy and tender pulled pork filled with flavour as it cooks in its juices – SO good! Not forgetting the extra treat of the heavenly golden, crispiness – crackling! Served in a soft roll with stuffing. A hog roast is such a treat and one that definitely helps to soak up the beer!
When you think of traditional German food, most people think of Würstl – sausages! So not to disappoint, frankfurter sausages were added to complete this menu. To make it even more German, the sausages were served into sweet pretzel buns with mustard (and adding a UK touch with ketchup!).
Oktoberfest was such a fun event too cater at and as Roslin always aim to please, they even dressed up in traditional German clothing, adding a personal touch and getting into the spirit with their client who was extremely happy with their efforts!