A quick Google search brought Chris to our website, and soon after taking a virtual tour of our menu options, testimonials and FAQ's page, he decided to submit an enquiry form and get the ball rolling on the preparations for his upcoming workplace event!
The client was both surprised and encouraged to discover that the time between sending off his form into cyberspace and getting a response from Hog Roast Midlothian was minimal, and our catering manager, Steve, was all ears and ready to help him choose a personalised group dining solution that would best suit his needs. Having little to no experience organising events, Chris was so grateful to have all the extra help that our team had to offer, which, in addition, made the entire booking process feel much less stressful.
It turned out Chris had been asked to manage his company's annual charity gala, which is set to take place later on in the month and will see around 300+ people descend on the business for an entire day of sponsored events, fundraising games and delicious food. Noticing the client's apprehensiveness, Steve assured Chris that he would have nothing to worry about, as with Hog Roast Midlothian being involved, it was guaranteed to be an awesome day for everyone.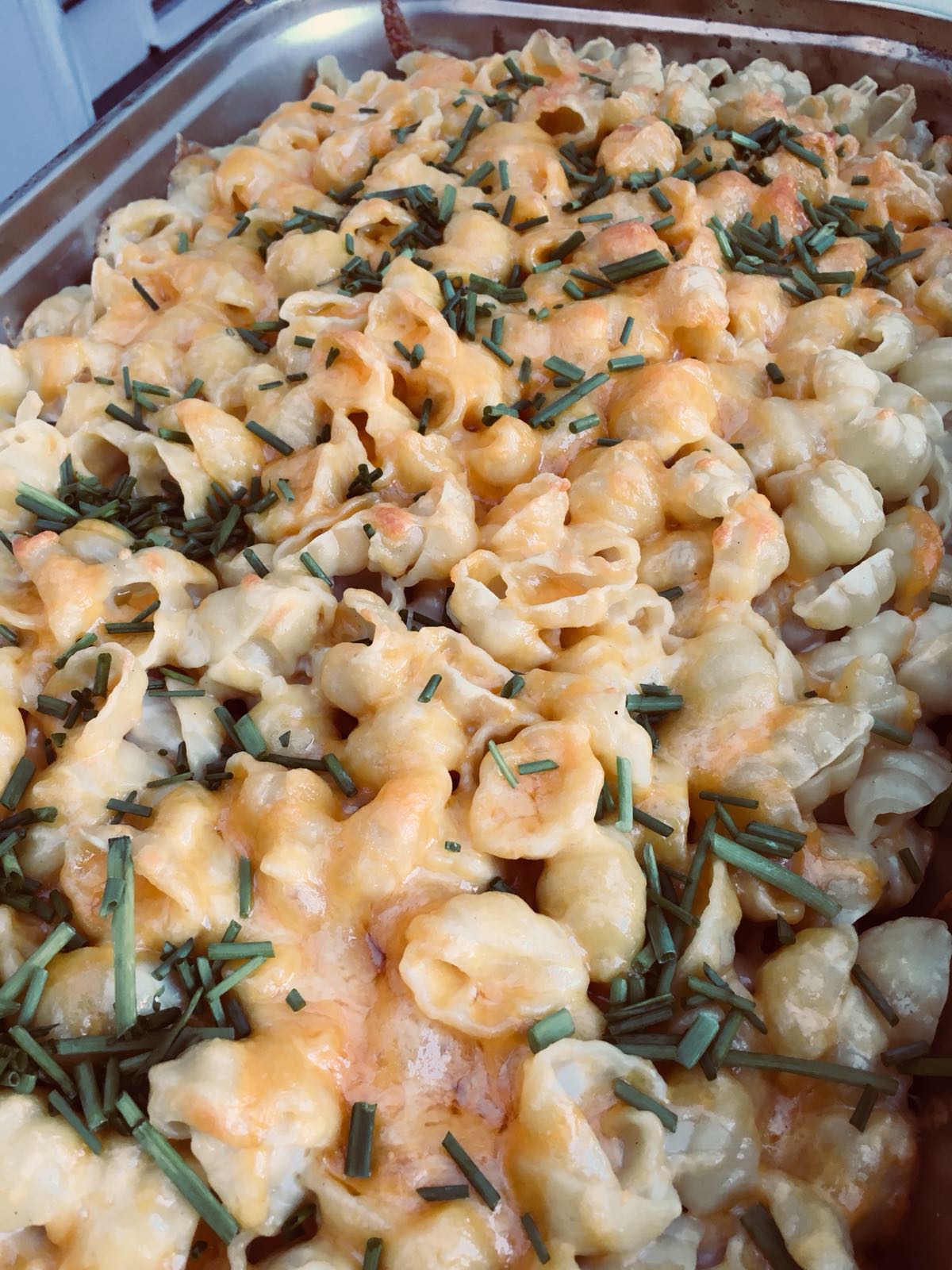 Steve's pep talk certainly seemed to do the trick of dispelling Chris's concerns, and soon, the client had picked out the ideal menu for the occasion – the Southern Slow Roast Menu. Packed full of delicious dishes that are heavily inspired by cuisine from America's Deep South, this indulgent spread has been hugely popular with our customers and their guests for years.
Chris was also amazed to discover that on top of cooking and serving the delicious grub, Hog Roast Midlothian can also supply crockery, cutlery, dining furniture, accessories and a drinks service. Plus, our team always tidies away everything when the event is done too, meaning our clients can enjoy their events to the full without having to worry about a thing.
Chris can hardly wait to experience our team and action, and it seems he's not alone…Now that the news of our involvement has broken, everyone is excited to try Hog Roast Midlothian's lip-smacking food for themselves!