After working for the Spitting Pig for some years, I began to realise that my favourite type of event was a wedding. Although a party or a gathering is fun, there is nothing quite like the romance and delight that comes from a newlywed couple and their guests. Therefore, I was delighted when we were asked to cater for a wedding in Summerhall, Edinburgh.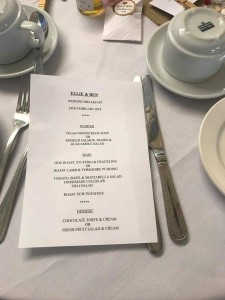 We were contacted a few months before and asked to create a specific menu. This was a starter of smoked salmon in a Marie Rose sauce on a bed of rocket, accompanied by a side of Melba toast and guacamole to begin. For main, a whole roasted lamb cooked in our very own professional machine and for dessert, a rich chocolate torte and a fresh fruit salad. Along with this meal, we needed to prepare some extra sides to ensure everyone had a variety of options, these were our very own roasted potatoes, a selection of salads and an extra slow roasted hog. This ensured all the guests had an option.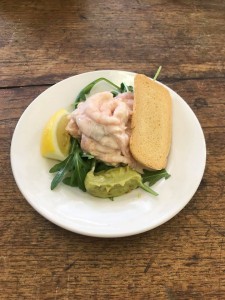 We arrived at the gorgeous setting located in Edinburgh centre. It was a beautiful arts and events venue. We set up the hog roast Summerhall promptly in time for the 100 guests. The happy couple came in first and immediately complimented us on the gorgeous smells coming from our very own hog roasting machine. Here at Spitting Pig Scotland, we pride ourselves on first impressions, appearance and quality.
After an hour had passed, we had served the starter and delighted the guests with our main of roasted lamb or pig, we were told that the choice of meat was perfect and that there is nothing like a good, wholesome meal after a day of photographs and laughter.
Dessert went down a treat and the bride, Andrea, explained to us that she wanted to hire Hog Roast Summerhal again for their anniversary celebration party later next year. We were delighted. Positive feedback from our customers is always a boost and keeps our company vibrant.