October week is the last long holiday that kids get to enjoy before the December break begins. But knowing that her son Tom and daughter Casey would be bogged down with studying for their prelim exams in February over the winter fortnight, Paula wanted to make sure that the pair got the chance to relax and regenerate before hitting the books.
Her plan was to invite the family round, as well as some of the kids from Tom and Casey's friendship group, for a lovely dinner in the garden. It wasn't long, though, before her first draft of the guest list, which included 20 names, more than doubled!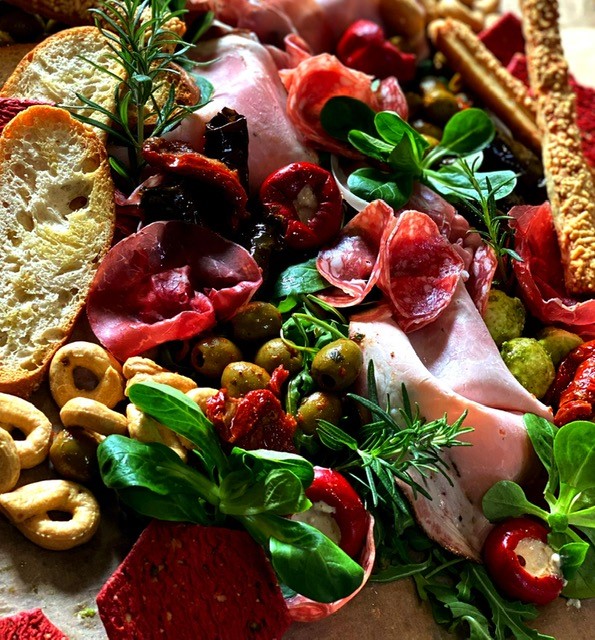 In the end, the intended small and cosy gathering evolved into a much-needed party for everyone who had missed out on something in the past year. And so, realising very quickly that she needed help (and fast!), Paula reached out to Hog Roast Kirkwall and asked us to take over the cooking for her. Steve, our catering manager, gladly accepted the responsibility and promptly set about helping the client to choose the perfect dining plan for the occasion.
While speaking with Steve, Paula went on to explain that despite being twins, Tom and Casey have very unique flavour palates. While Tom is meat daft and is up for anything, Casey is vegetarian on the cusp of veganism and is far more reserved with her food choices. For Paula, this often makes finding a meal that the whole family can agree on a very difficult task. However, she was pleasantly surprised to hear that Hog Roast Kirkwall offers some delicious meat-free dishes that have proven irresistible to fussy eaters in the past.
In the end, Paula opted for our Alfresco Menu, which Hog Roast Kirkwall served to the group on Saturday afternoon, inside the comfort of one of our dining gazebos. Between the charcuterie boards, full hog roast, side salad options, roasted new potatoes and tasty desserts, there was plenty of grub to keep everyone occupied. And much to Paula's delight, Casey and the handful of other non-meat-eating guests eagerly devoured our vegan BBQ pulled jackfruit rolls with vegan slaw!