Christmas craft fairs are now popping up across the country and being such big fans of local produce ourselves when it comes to our ingredients here at Hog Roast Kinross, we always enjoy seeing creative local people promoting their festive fare. This is why we were so thrilled to be asked to cater for the opening of a local Christmas craft fair that is always popular with residents and visitors to the area alike, all keen to get hold of unique pieces of handmade items to decorate their homes with during the festive period!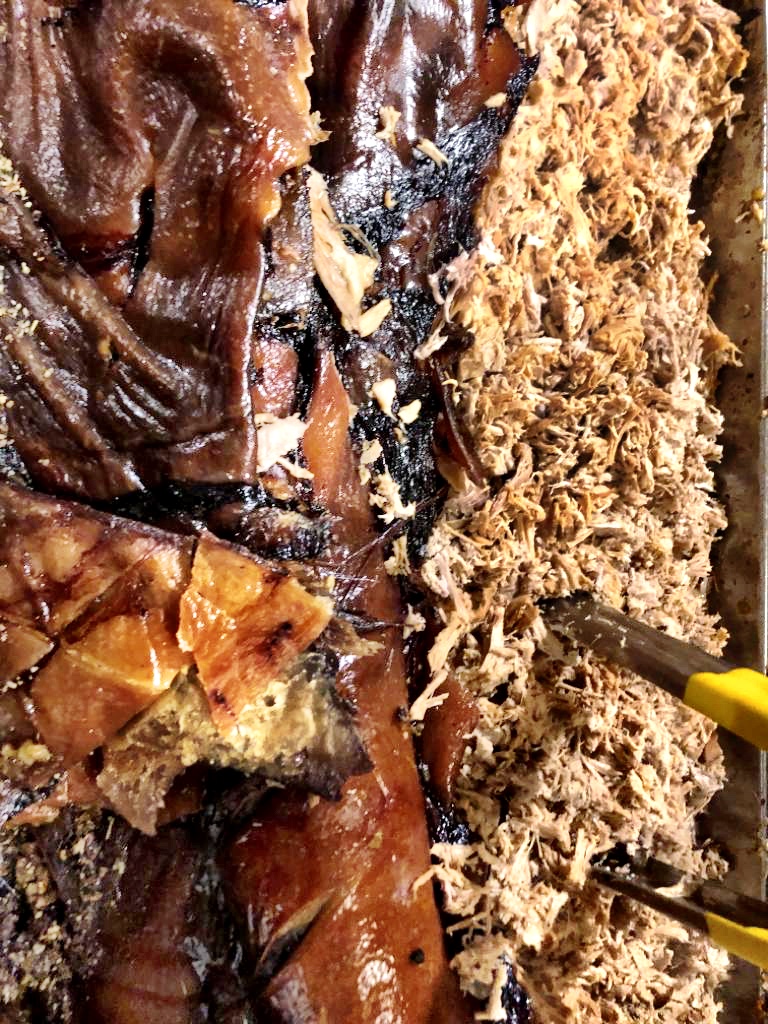 We may be a bit biased but we agreed with the organisers of the craft fair when they said they felt we would be the ideal catering option thanks to the pride we take in the quality of our ingredients and our ability to provide such high quality freshly made food wherever we go! They also thought that one of our hog roast machines would be a great focal point for the opening of the craft fair and everyone would love tucking into some our heart-warming slow roasted pork to take their minds off the cold weather! Again, we completely agreed, and we couldn't wait to get into the thick of it and treat as many people as possible to our superior ethically-reared pork, which would be cooked to perfection by our experienced on-site chef!
The Hog Roast Kinross team spent a very pleasant few hours preparing our irresistible pork as the stallholders busied themselves making their own final preparations and by the time the craft fair opened, the aroma of our delicious slow roasted meat was drifting far and wide!
The Christmas craft fair customers were all in very good spirits when they arrived, having clearly been looking forward to it all day and their mood lifted even more when they caught sight of our chef carving the meat, which by that time was falling off the bone and ready to be devoured! We were kept busy all night with a lot of orders as the shoppers wandered around the stalls and the Hog Roast Kinross team got lots of great feedback about our slow roasted pork from start to finish!