Christmas is fast approaching, and while many people are doing their utmost to convince themselves that it's still too early to put up the tree or spend countless hours on the sofa binge-watching Netflix's recommendations, others are knee-deep in gift shopping, singing along to the classic Christmassy tunes and taking full advantage of the festivities that only happen at this very special time of year. One popular activity that everyone can get behind though is winter markets. There's just something about stepping into a world of enchanting fairy lights, haphazard stalls and being surrounded by delicious scents that makes putting up with the dreary weather and darker nights all worth it; and this year Hog Roast Glasgow were invited to pitch our catering gazebo at one of the UK's top markets.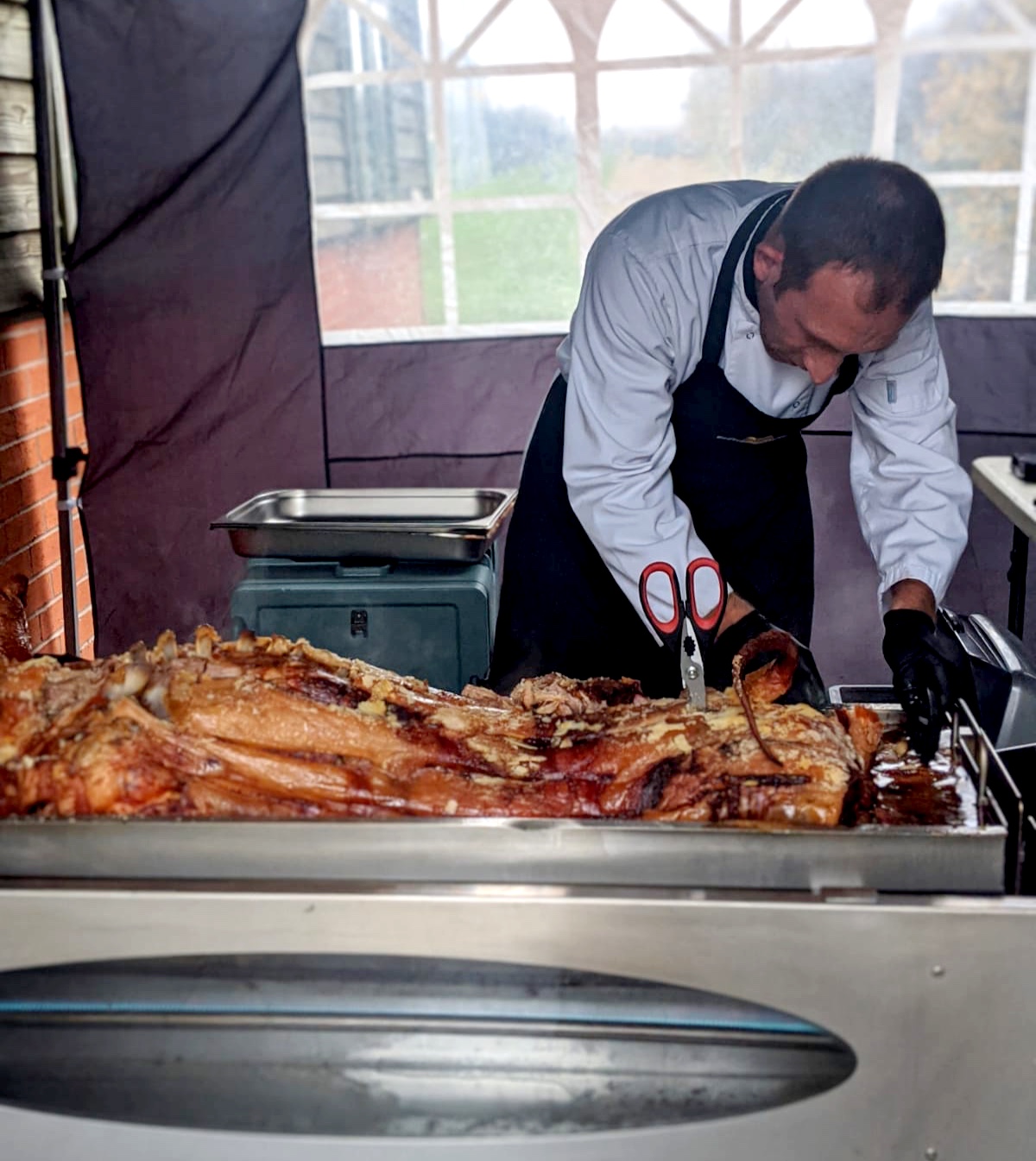 Preparing to serve our classic hog roast menu to the hundreds of guests who were set to track their way through the market in a handful of hours, the Hog Roast Glasgow crew wasted no time in evenly scoring the whole pig which they surrounded with an abundance of savoury stuffing before allowing it to sizzle its way to perfection in our Hog Master Pro. With the meat taken care of, they turned their attention to the vegan and vegetarian-friendly alternative of grilled vegetable skewers with optionable haloumi which was to be paired with our inclusive gluten-free rolls and wraps.
Before long, the figurative doors to the festive marketplace opened and customers who were wrapped in their warmest attire found themselves migrating to the Hog Roast Glasgow stall where they were blown away by the delicious food that was on offer. Using the selection of rolls and wraps which they filled with pulled pork and carvings of the succulent meat, they created their own unique flavour combinations which they topped off with a drizzling of our homemade applesauce.
It's always exciting when we get to share our food with new clients and throughout the remainder of the event, many guests returned to collect second and third helpings of the classic roast and a few even asked for our business details for future reference!