Here at Hog Roast Inverkip, no two days are ever alike. Everything here is fast-paced, which is just the way we like it as it's what makes our job incredibly exciting. Having the chance to meet new people every single day, attend venues we've never been to before and cater to unique events is what keeps things fresh and our team sharp. But we also love getting repeat custom. For us as caterers, having our past clients return to us time and again is a massive compliment and is one of the biggest indicators that we're doing a great job.
So, when customers are referred to us from our previous clients, it's kind of like experiencing both of these instances at once. Like recently, when Hog Roast Inverkip was contacted by Ben. Ben had been recommended our services by his co-worker Adam, for whom we'd previously handled an anniversary dinner. Adam was so impressed with the service our team provided that day that he had passed along our business card to Ben, who approached us with a booking in mind for his son, Harry's 21st birthday.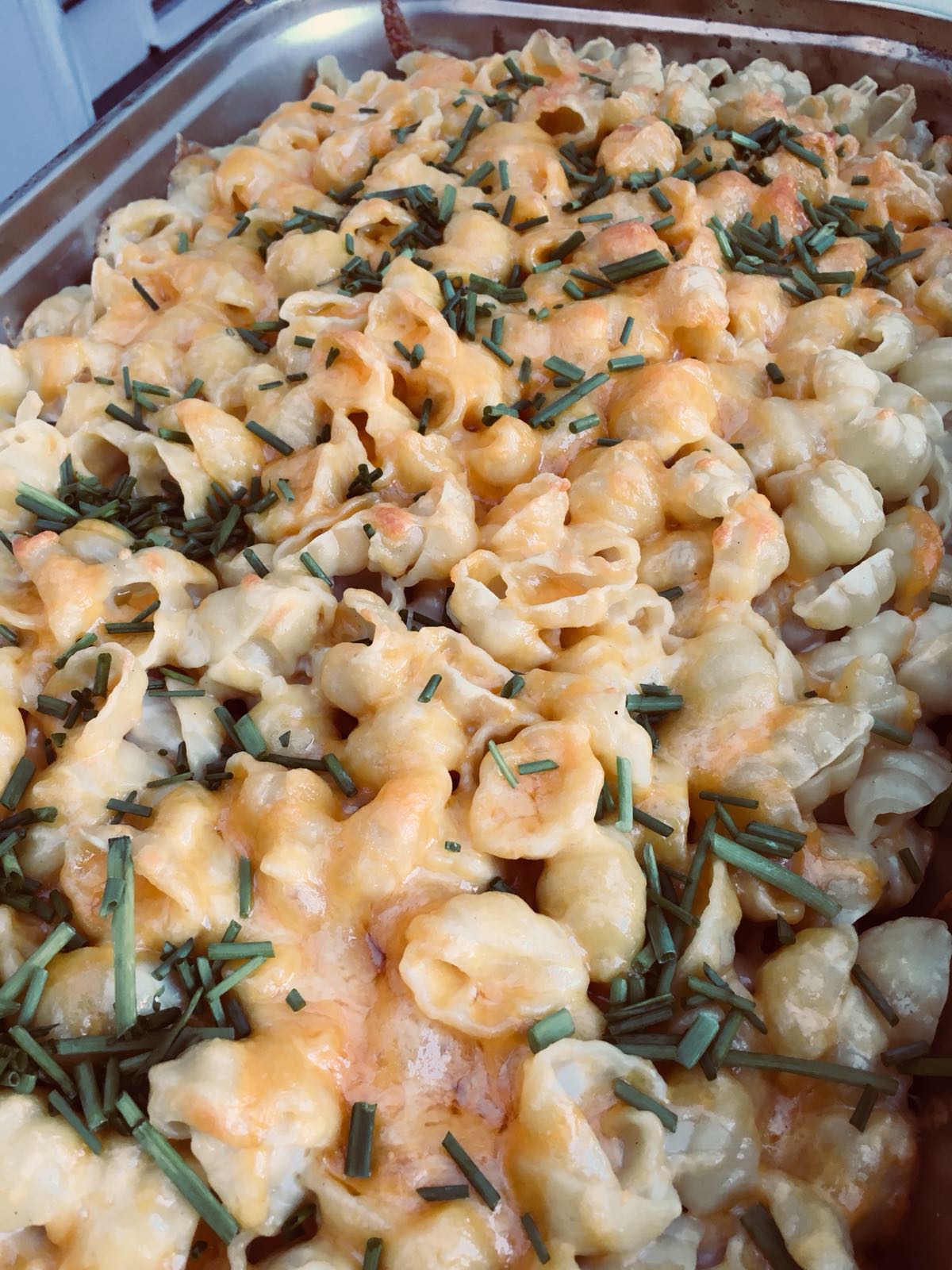 Our catering manager, Steve, was more than happy to assist with Ben's event, and in no time at all, he helped the client to pick out the perfect menu for the occasion: the Southern Slow Roast. Complete with three juicy meat options and plenty of delicious American-inspired sides, this mouth-watering menu is a regular hit among our clients – particularly the younger ones. Ben was very happy with this suggestion and felt that Harry and his friends would love it.
When the day of Harry's birthday rolled around, Steve and the team arrived at the client's home address early that afternoon to begin preparing the fall off the bone Louisiana sticky pork ribs, Texan 24 hour beef brisket and BBQ pork butt, which they served up with sides of Memphis style crunchy coleslaw, mac and cheese, potato salad and mixed sweet potato and regular fries. With it being a birthday party, the catering team also sliced and dressed the cake Ben had commissioned with fresh cream and berries.
Harry's birthday party couldn't have gone better, and everyone who attended had plenty of positive things to say about the food Hog Roast Inverkip served.