Hog Roast Haddington's latest event was a small family party. Clients Ella and Sam wanted to throw a small Halloween party for their children and their nieces and nephews. With a guest list of 8 children ranging between the ages of 10 and 16 and two adults, Ella and Sam were initially unsure of whether or not the Hog Roast Haddington team would cater for such a small event, but after contacting the team they were reassured- the team caters events ranging from just a few guests all the way up to events where there are several hundred events.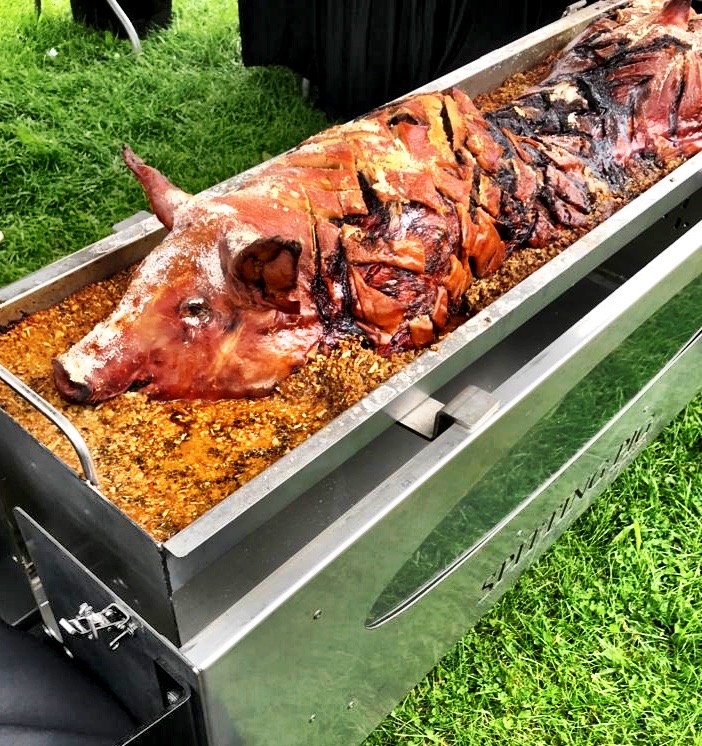 For this particular event the clients wanted to make use of the Hog Roast Haddington Gourmet Delivery service. Experienced Chef Steve from the team made all the dishes for the buffet at the Haddington kitchens and then delivered it to Client Ella and Sam's house for 6pm.
As well as delivering the buffet, the Hog Roast Haddington team also provided the clients and their guests the use of disposable napkins, crockery and cutlery.
The buffet that friendly Chef Steve created for the clients and their guests included lots of tasty dishes. It was fairly formal, in that included amongst the tasty treats was lots of piping hot seasonal vegetables. The meat on offer at the event was sirloin of roast beef served with Yorkshire puddings, horse radish and a tasty gravy. There was also an alternative of Roast salmon on offer for the lucky kids to enjoy. Finally, there was a tray of warm new potatoes in an herb butter.
All of those mouth-watering dishes were made by hand by Catering Manager Steve. As soon as the foods were all prepared and piping hot he transferred them to large trays, so they would be kept safe and hot during the transport from the kitchens to Clients Ella and Sam's home. Immediately on arrival the different dishes were ready to be eaten and enjoyed.
The clients were delighted, the evening meal was as hearty and full of flavour as they had wanted it to be. Their children and nieces and nephews thoroughly enjoyed their hot meal and the firework display following their delicious meal.