In addition to all of the events we cater for weddings and private parties, people are always pleasantly surprised to learn of the corporate side of our business. Thanks to the truly flexible nature of hog roast catering, Hog Roast Gleneagles are able to easily cater for large groups of people which makes us the ideal caterers for all your corporate needs.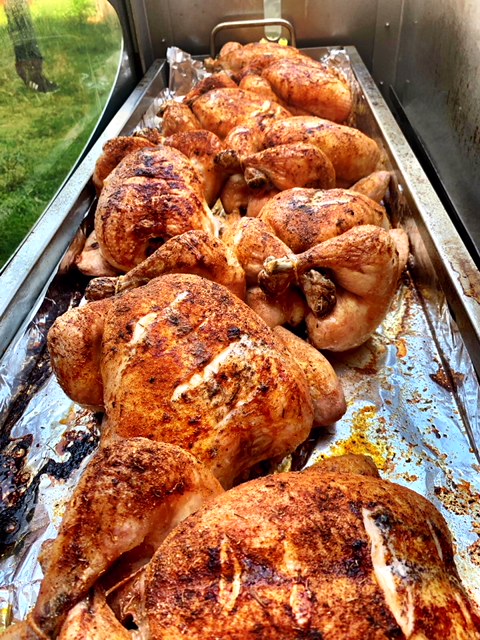 Today's corporate event was an exciting one. We had been enlisted by the owners of a swanky new wine bar to come along and help them celebrate their grand opening. We happily obliged with the promise of a free wine tasting session by the owners themselves!
Arriving at the bar we were blown away. They had designed it to be like a cosy ski lodge in the Alps and for anyone who has ever been to a similar location you will know just how lovely they are and it was even complete with a terrace outside adorned with lots of lanterns and lights to give it an authentic feel.
Unable to cook our food inside as the venue didn't have quite enough ventilation, it was agreed we would cater from the terrace. Having arrived several hours before the launch party was due to begin, we had plenty of time to set up our equipment and get the food going. We pride ourselves on our succulent meats and the only real way to achieve this every time is through skilled and careful slow roasting which takes time and willpower not to dive right in too early! On this particular day we were cooking up two types of meat for the guests – one of our classic slow-roasted free-range pigs and a delicious whole roasted chicken, served juicy and golden! The hosts had chosen a range of tasty sides and accompaniments for their meats including a freshly prepared tomato and mozzarella salad seasoned with rock salt and crushed black peppercorns – and a hot side option of herby, buttery new potatoes that as ever go down a treat! Now all we needed was for the guests to arrive…