From simple back yard barbecues to intricate formal food at world-class venues, Hog Roast Wick is the perfect choice for your catering needs. Our professionals have many years of experience at both ends of the scale and everything in-between, so whether you're planning an upmarket affair or an informal gathering, we can take the reins, ease your stresses and provide your perfect menu regardless.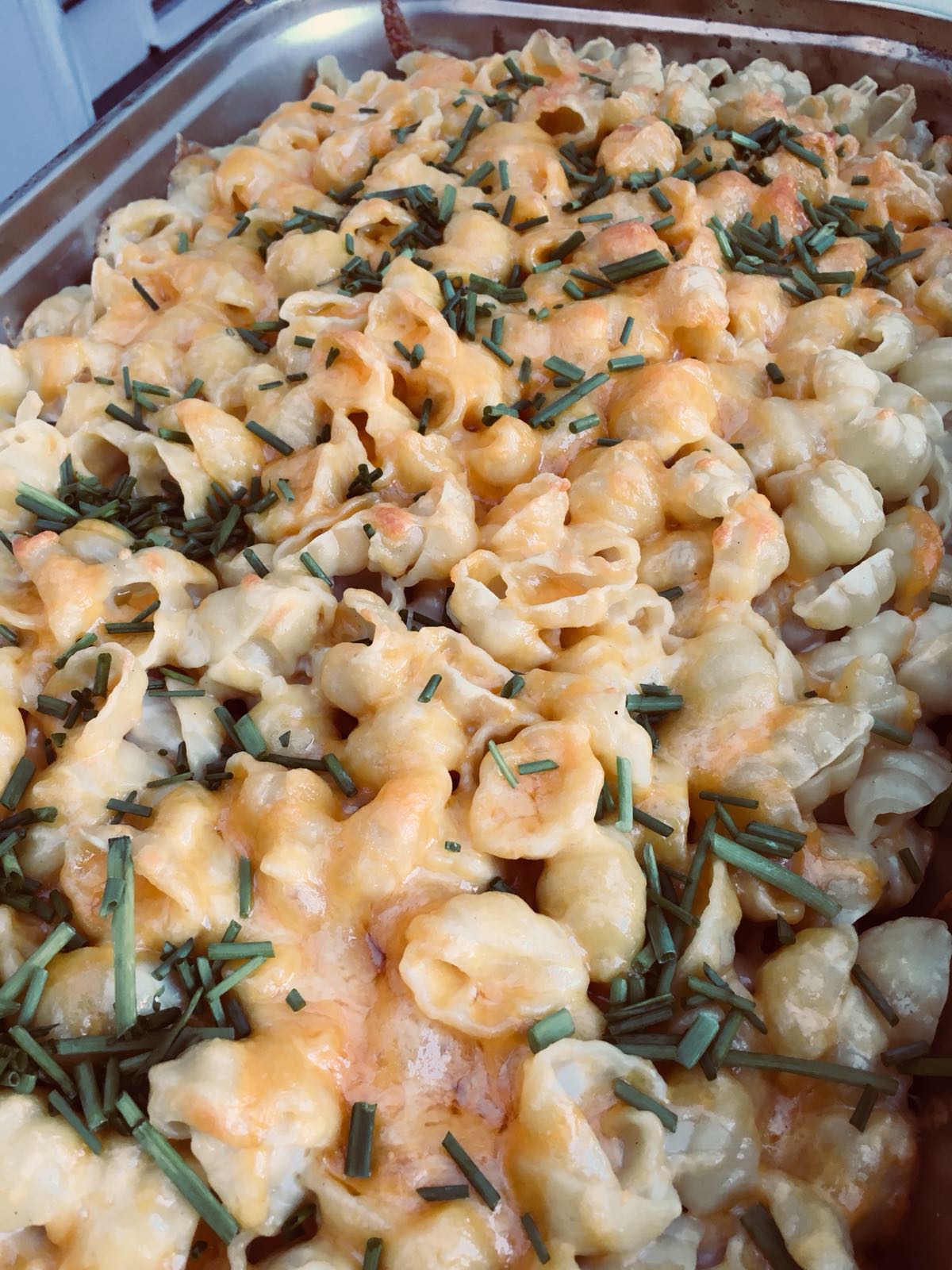 One thing you need to know is that we have all kinds of food on offer and not just our celebrated hog roasts, despite them being part of our name. While Hog Roast Wick has worked hard to make sure our signature food is wholesome and tasty, made from fresh, high-quality meat that we always source from trusted local suppliers, we also know that our customers may need alternatives and additional options too. So when it comes to your parties and events, we will always do it your way, whether that's with a plated hog roast meal or our pigs in buns or with spit-roasted, marinated or barbecued meat instead or with dishes to suit various diets or bigger appetites. From handmade canapés to homemade desserts, a lovely vegan dish to one suitable for a gluten-free diet, we'll make sure everyone you invite is included.
When Dani asked Hog Roast Wick to cater for her shop opening, she needed a menu that would include her vegetarian guests, so she opted for a meaty main of our pigs in buns and an alternative of mac and cheese, both made fresh on the day. While at this time of year, many of our customers opt for our winter warmer menu, our pigs in buns will easily warm you and your guests up too, with hot, tender pieces of meat and crackling crammed into soft bread rolls and topped with our homemade apple sauce and stuffing, and our mac and cheese, hot from the oven, will get you toasty too.
On the day of Dani's party, our team cooked a pig for several hours in order to make the pigs in buns, and once our creamy mac and cheese was browned on top, it was time to serve both and end everyone's hunger.