It's almost Christmas, and we all know what that means! Yes, we have once again reached the very special time of year where we can indulge in all of our favourite festive foods without feeling even the smallest ounce of guilt; and what better way to celebrate our passion for seasonal cuisine than with a community food fair?! With the plans for the event set in motion and 500 confirmed attendees, Harry called on the help of Hog Roast Forfar to serve up one of our delectable menus at the monumental occasion which he hoped would see the start of an annual trend.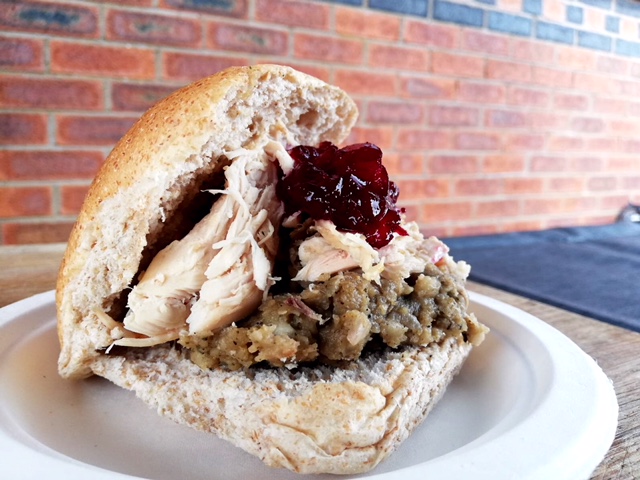 With the bar set high, our catering manager suggested serving our widely sought-after festive menu with an added drinks package which we're pleased to say has become a winning combination among our outdoor-loving clients this year! Eager to impress his local community while offering a substantial and soul-warming meal, Harry agreed to go ahead with the recommendation from Hog Roast Forfar and with his responsibilities relieved, he made sure to update the guests with the exciting news!
Rising to the challenge of feeding an army of people in the great outdoors, the Hog Roast Forfar catering crew banded together and arrived on-site six hours ahead of the starting time. Using the finest ingredients from local farmers, they created platters of pigs in blankets, cauliflower cheese, a seasonal vegetable medley, fluffy roast potatoes and traditional mince pies with a brandy sauce to compliment the traditionally slow roasted whole pig which, as always, took centre stage. As is always the case with events of this magnitude, the team also prepared a selection of grilled vegetable skewers using freshly chopped vegetables and chunks of haloumi cheese which were served with pitta bread and tzatziki dip.
Wrapped up warm in their finest winter gear, the locals began arriving at the venue where they immediately showed their appreciation for the steamy cups of hot chocolate that the Hog Roast Forfar catering crew had provided them with; but everyone was in agreement that the food was the real star of the show which had them all coming back for extra helpings!