As usual, Hog Roast Alyth has begun our Christmas celebrations early this year with plenty of office-based parties, outdoor cinematic experiences, festive deliveries and, of course, our favourite, winter markets, which have all contributed to keeping us very busy these past few weeks! But did you know that while Christmas markets are now widely considered to be a staple winter event, they've actually only been a part of UK tradition for a little over twenty years?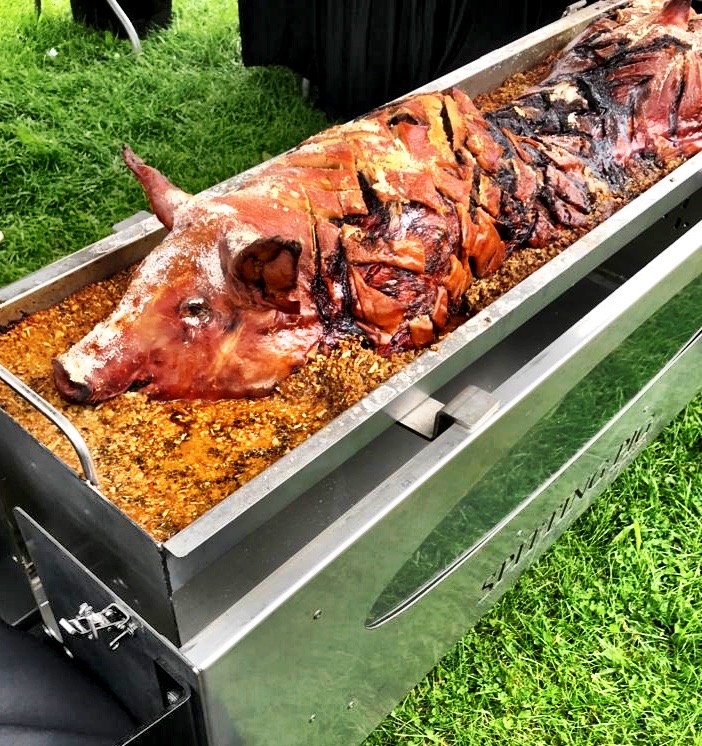 While it feels like they have been ingrained in our culture since forever, they really only arrived in 1999. Since then, these popular pre-holiday events have amassed quite the support from communities all over the country, and the Hog Roast Alyth team just can't seem to get enough of them either.
Haphazardly placed stalls tacked with white felt and faux icicles for a snowy look, twinkling fairy lights draped between the small structures, unique handmade goods, oh and the food! Warming scents of soft and chewy homemade gingerbread and roasted almonds entwined with the enticing aromas from our juicy pulled pork and savoury stuffing is nearly impossible to resist when it fills the entire space with tempting festive fragrances. And on Saturday, locals of a neighbouring town found out for themselves just how irresistible our creations can be!
After being asked along to serve one of our full-flavour hog roast menus at an annual Christmas market – which due to COVID restrictions was limited to a small number of ticketholders only this year – Hog Roast Alyth's catering crew cooked up a gorgeous feast that had everyone queueing up for a taste.
Sticking to tradition, the team had chosen to prepare our classic spit roasted pig with crispy crackling, sage and onion savoury stuffing and sides of crunchy coleslaw and golden fries which piled nicely onto our homemade gluten-free rolls for an extra delicious flavour combination. As an added festive treat, they also prepared our brandy butter mince pies and dessert waffles with whipped cream which went down a storm with the guests, many of whom returned for second helpings before it was time to head back home!