Located in the heart of the city, popular cocktail bar Revolution Edinburgh is a hotspot for global comfort-food, hand-crafted mixed drinks and live entertainment; making it the place to be for those in search of an unforgettable night of fun! In the run-up to Christmas, the venue was even busier than usual as customers from near and far jumped at the opportunity to host their own festive parties in one of the bar's many function rooms, and after receiving a booking for a private event which had attracted the interest of hundreds of guests back in December, the Revolution event team immediately placed a call to Hog Roast Dalkeith.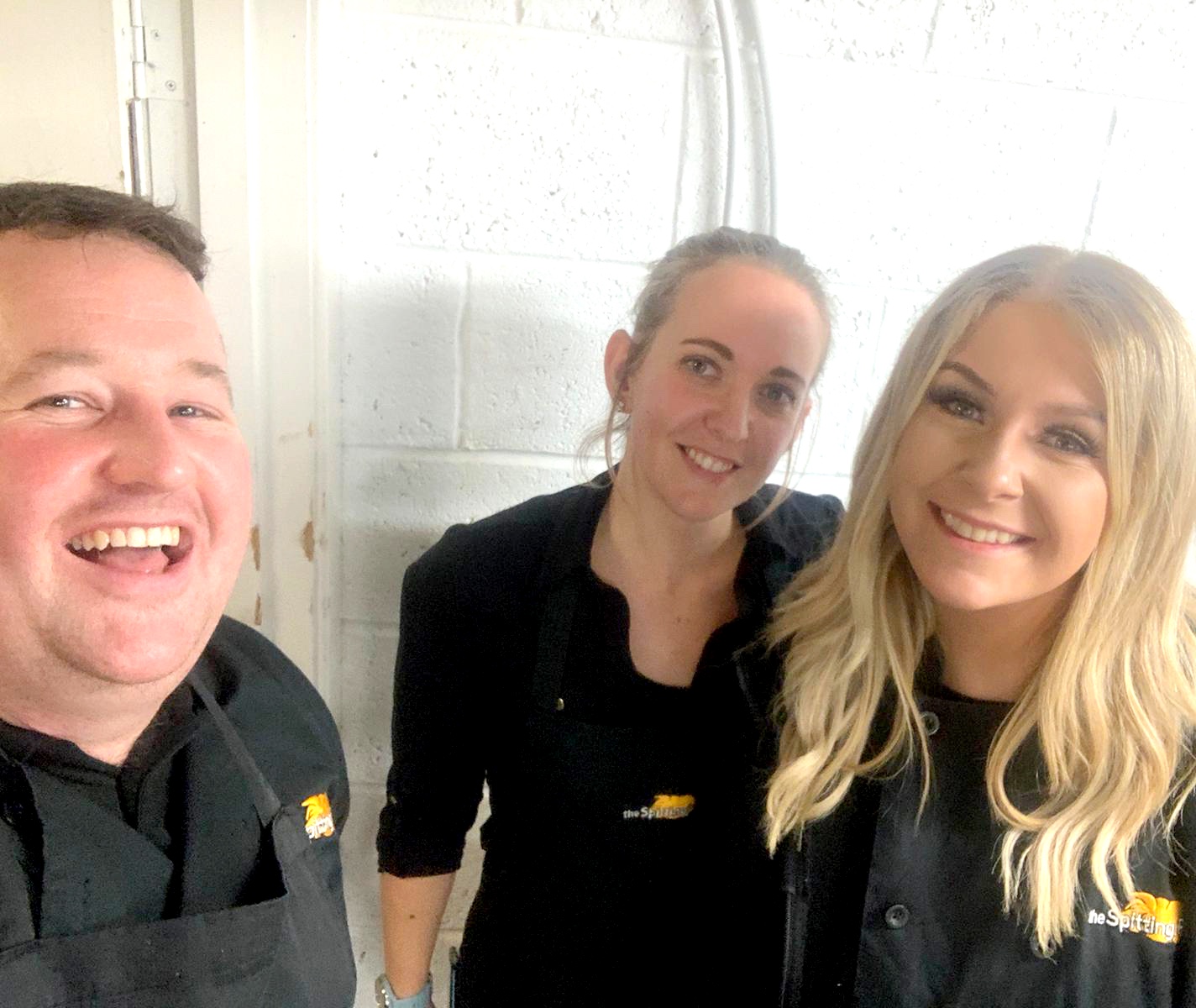 Having read through our testimonials and checked out our expansive selection of menus, the client was keen for us to serve our classic hog roast feast which offers a combination of mouth-watering flavours that every guest is sure to will fall in love with – yes, even the fussy ones! With our skilled catering manager, Stevie in charge of arrangements for the event, the client couldn't have felt more at ease as they mapped out the details for the occasion and after hearing about the hog roast treat they were instore for, the guests couldn't wait for the day of the party to arrive.
With so much to do and so little time, the Hog Roast Dalkeith catering crew arrived at the venue in the early hours of the afternoon where they quickly got started on setting up the buffet tables and most importantly: bringing our crowd-pleasing menu to life! Using our unrivalled cooking equipment, they effortlessly slow-roasted the whole pigs which had been rubbed down with salt, evenly scored and nestled amongst our famous savoury stuffing to create a more enhanced flavour and texture. As the meat sizzled its way to perfection, Stevie and the team turned their attention to the vegetarian and vegan-friendly alternative of grilled veggie skewers with optionable haloumi, pitta bread and a tzatziki sauce.
The client was speechless when Hog Roast Dalkeith presented them with the buffet just in time for the guests to arrive and with enough food on offer to serve 400 portions, no one was left feeling hangry at this celebration!