Happy Hogmanay from our team here at Hog Roast Comrie! Now that we've left 2020 in the dust (phew!), it's time to start looking forward to what this new year will (eventually) bring, and already we've been receiving floods of calls from new and returning clients looking to start this year on better footing.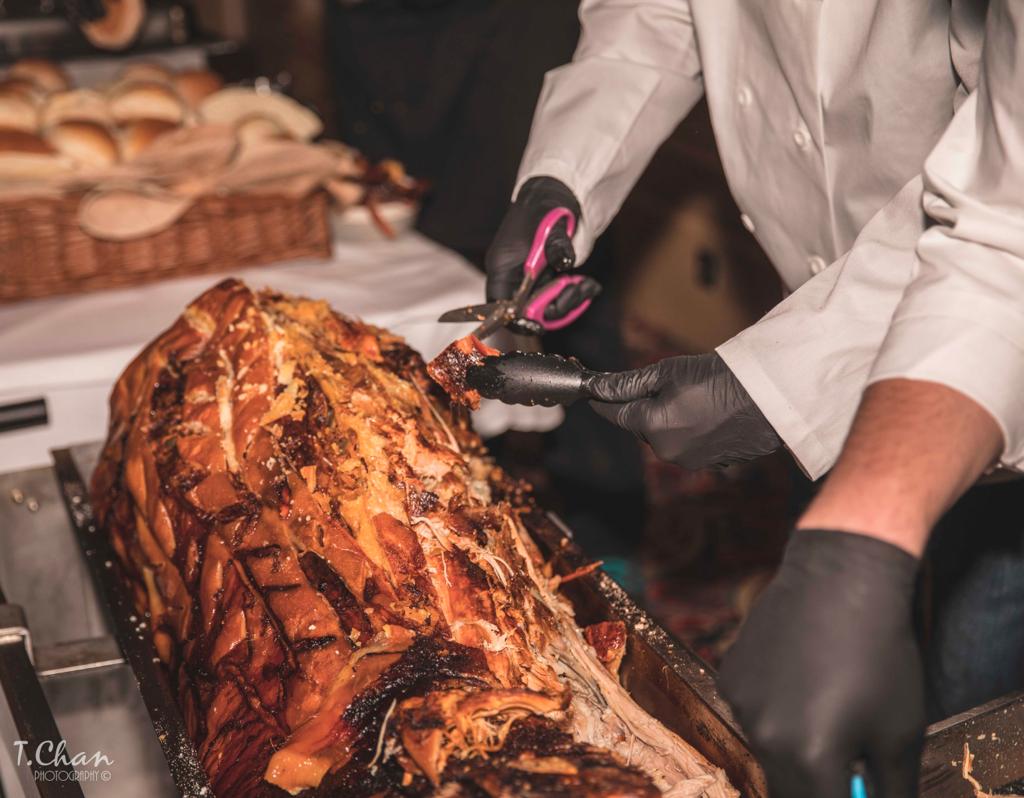 Speaking of footing, one of the first events we handled on New Year's Day was actually a first-footing celebration, which saw our catering manager, Steve prepare one of our gorgeous hog roast menus for a cosy family gathering last Friday. If you're unfamiliar, this historic Scottish visiting tradition is one that dates back centuries. And those guests who bring symbolic pieces of coal, shortbread and a dram of whisky are believed to bestow good luck upon the host's household – which we think you will agree after last year, is especially welcome!
First-footing also seems to vary from household to household, and for, our client, James', it's his family's tradition to continue the Hogmanay celebrations into the following day by inviting everyone over for a second round of fun.
Of course, with stringent measures still in place this year, James' legendary house party was unable to go ahead as normal. So, instead of planning the huge get-together, he would usually have done, James had called us to arrange for our classic hog roast menu to be delivered to his heavily toned-down gathering. But lucky for him, Hog Roast Comrie still managed to make the occasion a memorable one!
Steve handled the intimate event with complete ease and starting the cooking process in the early hours of the morning allowed him to complete the meal in perfect time for the agreed serve. The guests, who had arrived shortly before the meal was dropped off, were instantly driven wild by the gorgeous scents that wafted from the spit-roasted meat. And adding to the irresistible aromas of melt-in-the-mouth pulled pork, was Hog Roast Comrie's signature homemade applesauce, savoury stuffing and gluten-free rolls, all of which the guests thoroughly enjoyed when it came time to dig in!