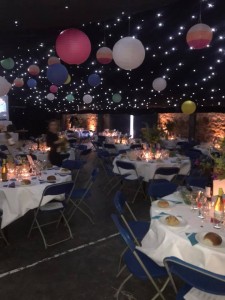 When you hire Hog Roast North Berwick for your party or event, you get caterers who care about their customers and their wants and needs. We always make a good impression with our delicious food offerings but also with our excellent service too, as we have high standards and aspire to be the best. We believe in using fresh and quality ingredients, locally-sourced where possible, to create tasty dishes that both you and your guests will love to eat and even to look at, as we ensure the food presentation is just as great as the taste.
Hog Roast North Berwick was recently asked to cater a 21st birthday party in North Berwick, so nice and local to us, though we are known to travel far and wide across Scotland to cater various functions. Even in the recent past, people would tend to think that a hog or spit roast was only for the rich or famous (or the rich and famous!) but we can assure you that these days it really is suitable for all kinds of occasions, from weddings to birthdays and christenings to corporate events, and at any kind of location. We have lots of different options for varying budgets and can easily cater for any guests with dietary requirements if we know in advance.
For this 21st, our Hog Roast North Berwick team would be catering for a party with the theme of midsummer nights, with some gorgeous pulled pork served on platters and an assortment of salad dishes with garden-fresh tomatoes and green leaves as well as floury bread rolls to be served to the tables.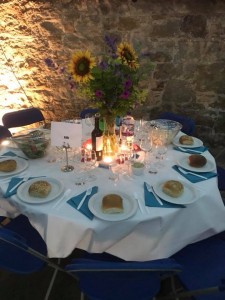 When we arrived at the venue, it had been decorated beautifully, with lovely fresh flowers and lights on the tables and plenty of colourful lampshades overhead. After preparing and then cooking the meat for hours, it was time to serve lots of hungry guests. To finish off the meal, we served the guests yummy individual lemon tarts and cream for dessert. The birthday party was a resounding success and a great night was had by all, including our Hog Roast North Berwick team!