Celebrating the major success of the recently-opened Peter Vardy CARZ  branch in Dundee, and hoping to boost the motor supermarket's visibility within the community, the managing director of the company, Jamie, had planned a corporate event, which Hog Roast Birkhill was asked to cater at.
With 50 mouths to feed, Jamie had expressed to our catering manager, Steve, that he was looking for a menu that was both simple and versatile. He also stressed that the food must be easy to eat and move around with, as the showroom is spacious and has plenty for guests to explore. This brief led Steve to recommend our Classic Hog Roast Menu, which happens to be one of our most commonly selected menus for events like these.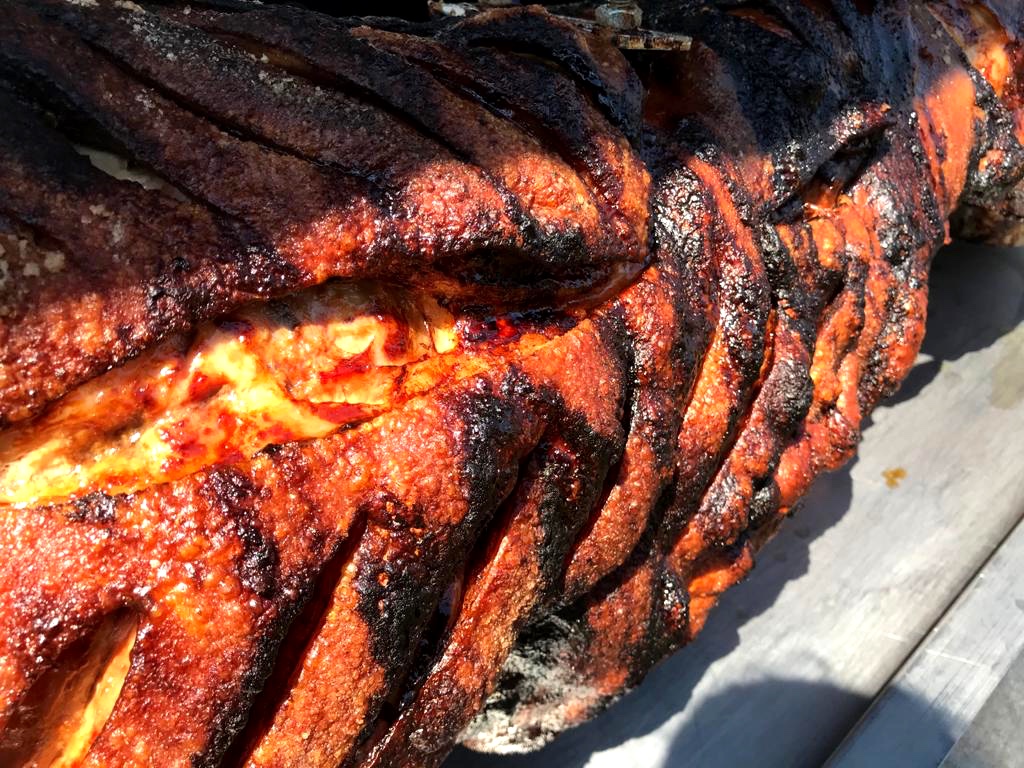 In this dining solution, our hog roast rolls are very much the star of the show, and guests will always compliment us on the rich flavours and butter-soft textures of the slow-roasted pork, which is served with salty and crisp crackling, savoury sage and onion stuffing and sweet and tart applesauce on gluten-free or wholemeal rolls. To make things easier for guests at this event, Hog Roast Birkhill had offered to serve the food on disposable crockery with matching throw away cutlery, which was perfect for what the client had in mind.
Jamie had also been excited to discover that we have a choice of vegan and vegetarian options available, and so, to suit the needs of his meat-free guests, he had picked our grilled vegetable and halloumi kebabs with flatbreads and tzatziki dip. And, just in case some of the guests weren't fans of either option, Jamie had asked for us to include our gourmet sausages as well.
Working towards the midday serving time that Jamie had set, Hog Roast Birkhill had arrived at the car showroom in the early hours of the morning. This gave them a solid six hours to slow-cook the pig and set up the condiments, dips and rolls, as well as grill the veggie skewers.
As always, our Hog Roast Birkhill caterers nailed the booking, which left Jamie and his guests in a great mood as they happily devoured the delicious food!