After putting a ring on it, some couples like to start planning their wedding right away, while others, like Ben and Rachel, prefer to soak up the engagement experience for as long as possible. One way of doing this is with an engagement party, which allows you the chance to announce and commemorate your pending nuptials with the most important people in your life while enjoying a more relaxed celebration of your romance before the big day goes ahead.
Ben and Rachel's engagement party took place on Friday evening at the same lochside hotel where the groom had plucked up the courage to pop the question. On their stay this time around, the whole family was there to join them, as well as Hog Roast Patna's catering team, who had been hired to serve our Classic Hog Roast Menu to the party of 50 guests.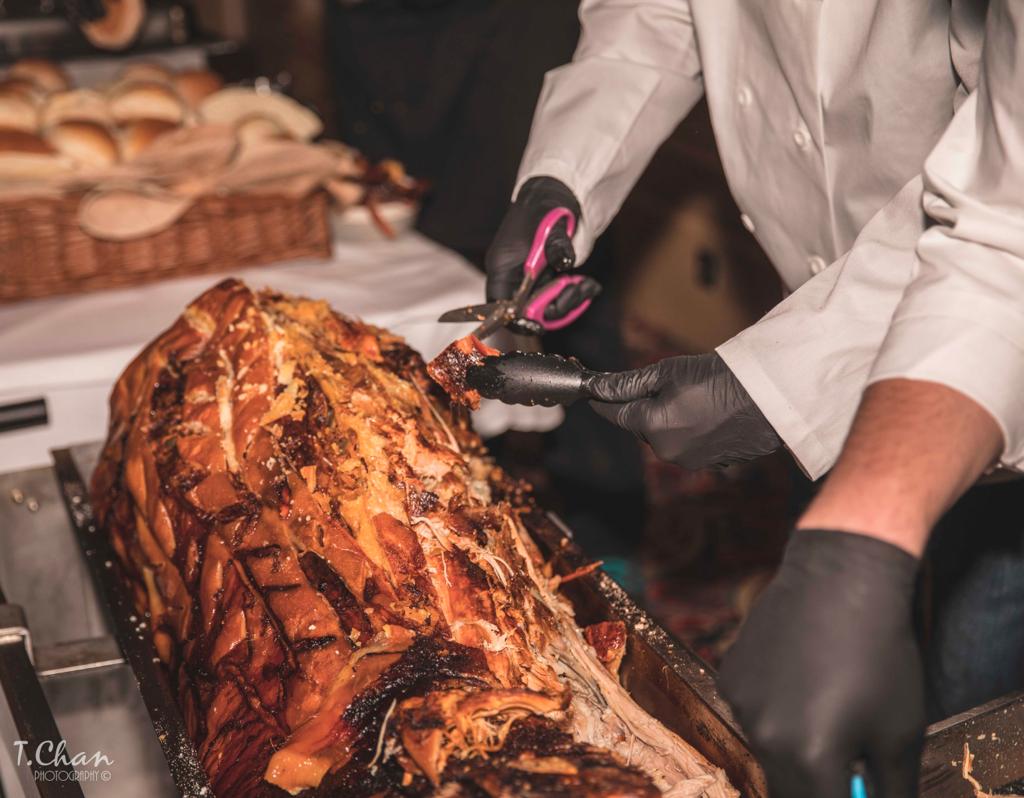 Our catering manager, Steve, was in charge of making sure the booking was a success, and as always, he succeeded by a landslide. Having arrived at the venue six hours prior to the guests' arrival, he and the Hog Roast Patna catering team had plenty of time to cook the full-sized pig to perfection, which they later carved and presented on gluten-free rolls and wraps with crackling, sage and onion stuffing and applesauce. To bulk up the menu and ensure the guests had plenty of variety to choose from, they also prepared a few fresh salad options, along with crunchy coleslaw, mixed fries and roast potatoes. And not one's to leave out the non-meat-eaters, our team also whipped up a batch of our classic grilled vegetable and halloumi kebabs, which were so tasty even the meat-enthusiasts found them to be irresistible!
Overall, the evening was a spectacular one, and all those who attended couldn't get enough of the gorgeous spread that Hog Roast Patna had put on for them. The couple had also arranged for a local bakery to deliver an engagement cake to the hotel for after the main meal, which Steve sliced and dressed in ripe berries and a summer fruit coulis before serving to the guests as a buffet.