As always Hog Roast Berwick cater to a wide range of events and clients, always ready to provide the best food and service. This time our team was tasked with catering for 250 people at a conference at a prestigious hotel.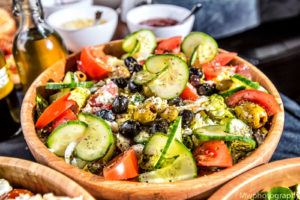 Our team arrived early on in the afternoon to begin preparing a rather hefty lunch for the vast amount of guests. Given the fact that this was a lengthy 4 hour conference, our team was faced with the challenge of preparing a huge lunch in the first half, ready to serve the many and surely hungry guests. For this special occasion, we decided to provide as much of a wide range of food as possible in the form of a buffet. This included mains such as:, portions of lamb, and Derbyshire sausages as well as Smokey barbecue ribs. In addition to this slow roasted hog, our sides options included a variety of salads like Coleslaw, Classic Caesar and Greek Salad as well as other seasonal vegetable options. Of course, no meal is complete without a indulging desert, therefore, our chefs were ready to deliver a choice between Chocolate Torte or Cheesecake.
Our catering assistants and waiting staff were all on hand to help guests, assuring that any of their needs be met. Fortunately, the conference hall had tables set up already, therefore, we were only left with contributing tablecloths with crockery and disposable napkins. With all food ready and the buffet prepared, it was a pleasure to see our guests indulging in the options we had prepared for them. Some even approached out waiting staff to hand over compliments which we are always more than happy to receive.
Although a rather busy and challenging afternoon, we succeeded nonetheless, and we can confidently say that Hog Roast Berwick made a great impression. We even made sure to leave a few promotional materials behind for the guests, should they ever wish for our service again.