We have all been to events where we have been faced with a bog-standard buffet that falls a bit flat. Given that the food is such an important part of any occasion, and it can have the power to make or break an event, it isn't something that should be treated as an afterthought or overlooked. If you are eager not to make this mistake at an upcoming event you are hosting, the answer is simple – hire Hog Roast Banchory to do the catering!
As part of our varied repertoire of catering packages, we provide enticing antipasti platters that offer a creative and appealing alternative to the usual buffet style catering (not that there is anything wrong with a classic buffet of course if it is done well, and here at Hog Roast Banchory we have plenty of modern buffet options available too).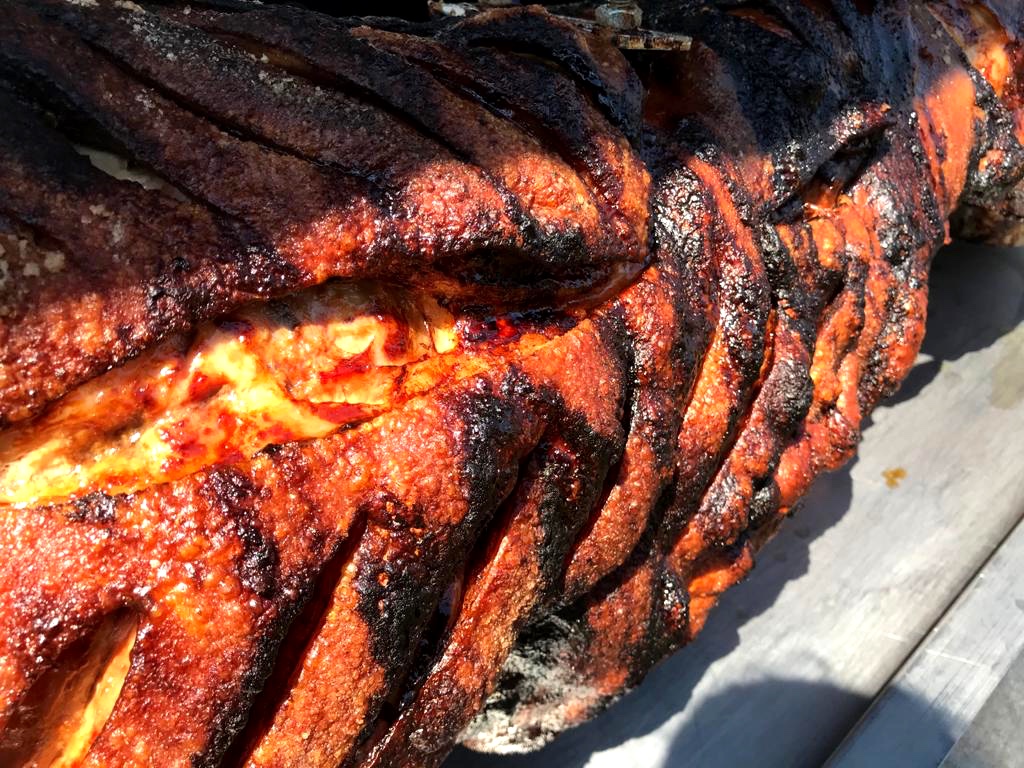 Our antipasti platters offer our diners a taste of the Mediterranean without having to get on a plane! Our delicious and well-designed sharing boards include the finest Charcuterie Italian meats -including prosciutto, Parma ham and salami, cheeses such as buffalo mozzarella, Parmigiano Reggiano and Gorgonzola, and artisan breads like Focaccia and Ciabatta. Our boards are completed with the highest quality extra virgin olive oil and balsamic vinegar for dipping.
Hog Roast Banchory's colourful and creative antipasti platters are beautifully put together and served on rustic wooden sharing boards for guests to help themselves. This represents sociable outdoor dining at its very best and it is the ideal start for corporate events, weddings and private parties alike – any occasion in fact where you want your guests to mingle whilst sharing some great food! This can be served as a standalone informal dining option or as the introduction to one of our al fresco dining menus, which will then be followed by our signature hog roast, plus vegetarian options and a choice of desserts.
If you want an impressive spread and a great ambience for your event, treating your guests to Hog Roast Banchory's antipasti sharing platters is the way to do it!