If you have an autumn event coming then you have come to the right place. As a specialist in hog roast catering to events in the UK, Hog Roast Braemar is the best place to come for autumn events. Our own namesake dish already possesses the perfect autumnal aesthetic with its gold-brown roast colouring and its fiery and cosy cooking style, as we prep and roast in the traditional spit roast style for your events.
But that is not all there is to be found with Hog Roast Braemar. We have so many ways to serve your events this autumn, so how about we share a little of some of our autumn menus for you here to help make that all important dining choice for your event this season!
The Classic Hog Roast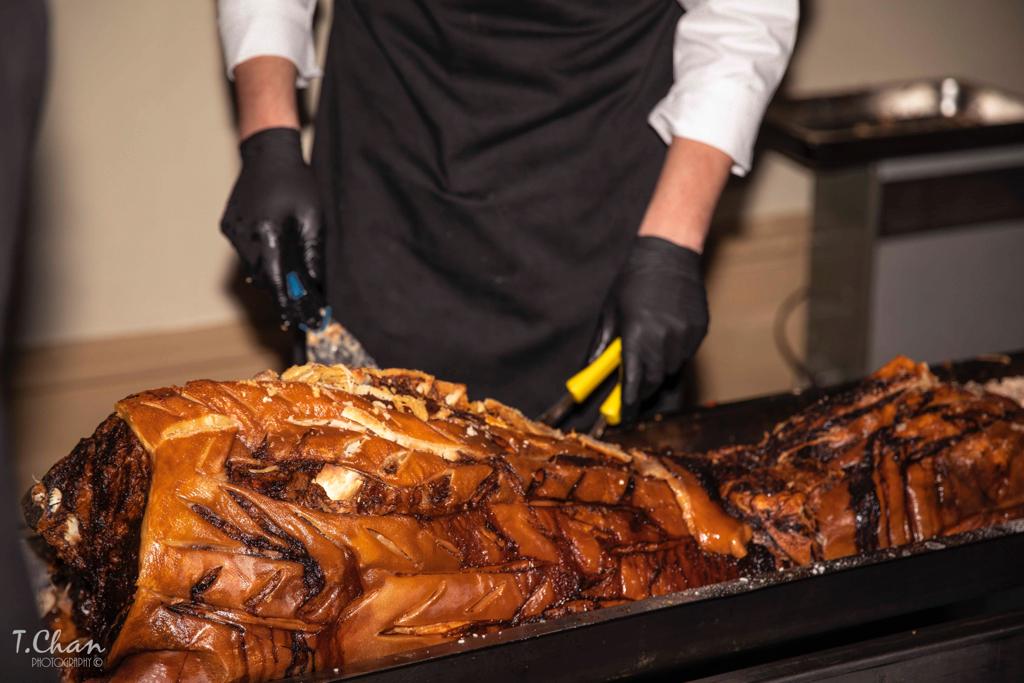 Well you can never beat a classic of course. We named our catering business after the hog roast for a reason, and that is because it is the perfect event dish, and it is even more so during autumn when its golden hue perfectly reflects the autumnal leaves.
Our hog roast menu comes with plenty of fresh accompaniments, including of course our own homemade sage and onion stuffing, fresh apple sauce, the perfect bubbling golden crackling, and plenty of fresh veggies and potato sides. It's the menu to beat this season!
BBQ Menu
Who says a BBQ can only be enjoyed in summer? While the weather still lasts at least in September you can still dine out on Hog Roast Braemar's gourmet BBQ menu, and even once the nights draw in we can still take this British favourite indoors thanks to our adaptable mobile roast and grilling machine.
Our smoky gourmet sausages and handmade burgers will be an excellent addition to your autumn events, along with our ribs, skewers, roasted new potatoes, seasonal veggies, gourmet coleslaw, and fresh salads. Of course you can always add a hog roast to the mix too!
Southern Slow Roast
The British roast is perfect as is, but sometimes it is worth peering over to our friends out West as the American South also comes brimming with its own quality roasts. They do things a little different however, adding more smoke and spice to the mix for an aromatic roast cookout assured to make your event this autumn.