Saturday came and we had two bookings for the day ahead, one being in the afternoon in Balloch and another in the evening and as we think of ourselves as a small operation compared to some we hoped we could cope with what lay ahead.
Being a bit apprehensive as not having used the Hog Master before we decided to cook the pigs at home and then transport it to the venue which was at in Balloch.On arrival we were helped to unload the machine by some big burly men and they carried it out of our trailer as if it was made of cotton wool and not a large mach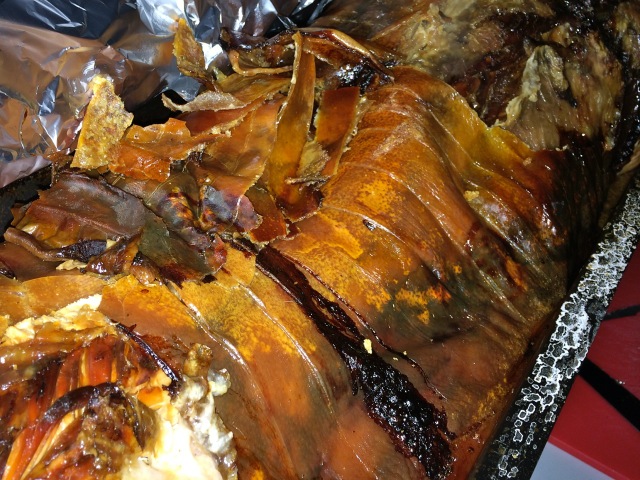 ine with approx. 150kg of meat on board.
This Fun Day event was a fundraiser for Scotland Air Ambulance Service and it was being attended by 250 bikers from all different Bike Clubs.  The weather was good as everyone was outside but under cover.  There was a large amount of different stalls/ exhibitions in Balloch and everyone was enjoying themselves.  Everyone made comment on how much they enjoyed having us at their event and also how tender and succulent our hog roast was.  These various bike groups hold events throughout the year and they have promised that we can cater for them again next year.
Guess what Monday brought!!
We spent an entire day cleaning the machines, utensils and vehicles in preparation for next weekend.  Never mind we will be ready for the next event with a smile, as always, as it is a positive experience meeting all different people.
Anne