Taking part in sports from a young age is a great way to build many skills. Not only is it beneficial for health and wellbeing, but it also allows for better teamwork, communication, and motivation. Because of this, it is ideal to introduce children to sports and highlight how fun and enjoyable it can be for them. Hog Roast Falkirk recently catered for a football club fun day, and this is the menu that we provided…
After a great year for football, a local Scottish club wanted to do something extra special to mark the beginning of the new season. To attract new players, the club was hosting free taster sessions throughout the day, as well as providing fun games and activities for guests of all ages. Alongside this, the club manager contacted our catering manager Steve to arrange some delicious catering for the event. After discussing our menus, they decided on a gourmet BBQ for the 200 guests.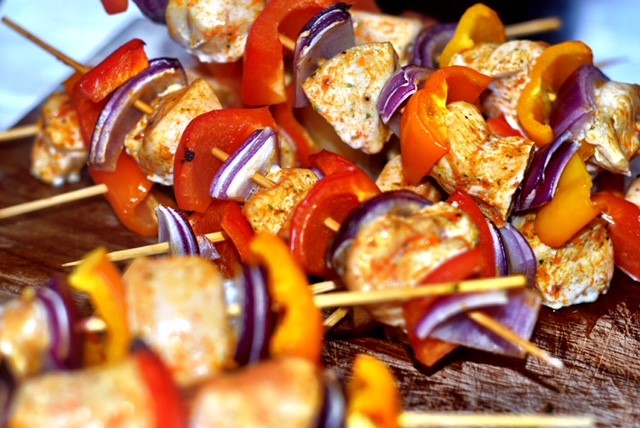 On the day of the event, Hog Roast Falkirk set up our catering station outdoors, making the most of the sunshine. We began by barbequing the main dishes, including succulent sausages, grilled British beef burgers, marinated chicken kebabs, BBQ spareribs, and vegetable and halloumi skewers. Alongside the mains, we also provided fresh bread rolls and wraps, homemade chips, crunchy coleslaw, and fresh salad dishes. This created a tasty and balanced meal for the guests to enjoy, with a dish to suit everyone!
As the guests arrived at the fun day, they made their way to our catering and checked out the events and activities on offer. Our catering was a perfect addition to the day since the hungry footballers were big fans of our tasty catering! Not only this, but the versatility of the menu meant that there was something for guests of all ages to enjoy, which is always important.
With over 7 different menus to choose from, Hog Roast Falkirk have something that is ideal for any event. we have a dish to suit every guest and several levels of formality to choose from. To book your catering today, simply let us know your party size, date, and location and we can begin to plan your perfect catering package.