Amidst all the Christmas chatter, gift shopping and decorating, you might have all but forgotten about New Year's! Well, don't worry if you have because Hog Roast Pitlochry is here to help make sure you bring in the bells with a bang!
We know it might seem a tad early to be worrying about New Year's Eve just yet, but trust us, the next few weeks will go in a lot faster than you think. And after you've spent days indulging in rich food, a mountain of chocolate goodies and copious amounts of mulled wine, the last thing you'll want to be doing is stressing over a Hogmanay hootenanny – especially if hosting the Christmas dinner fell in your lap, too. That's why now is the perfect time to start planning your last celebration of the year, and by involving Hog Roast Pitlochry, you'll be free from the responsibility of cooking, serving or tidying up, leaving you to focus solely on relaxing and having a great time! Now, isn't that more like it?
At Hog Roast Pitlochry, we pride ourselves on making everything simple, straightforward and hassle-free for our customers and clients. So, whether it's your first time booking with us or your tenth, you'll find the process is as smooth as our mouth-melting chocolate torte, which, by the way, is the perfect follow on from our trademark hog roast!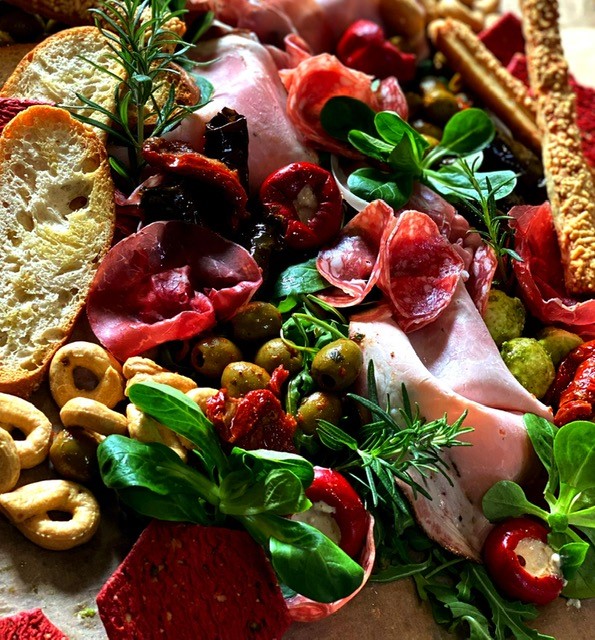 Whatever style of event you've got in mind, you'll soon discover that we've got a menu to match. And if not? Well, we can help you design one yourself! Simply speak to our catering manager, Steve, about picking and mixing your favourite dishes from our expansive portfolio, and we'll be happy to put something together that's unique to your requirements. We offer everything from beautifully assembled canapes and delightful antipasti platters to full three-course meals, drinks options, sides and meat-free meals, too.
To guarantee that this Hogmanay will be one for the memory books, don't hesitate to get in touch with Hog Roast Pitlochry today. We're busier than ever right now, and we know you won't want to miss out on tasting one of our divine slow roasts for yourself!