The school holidays are once again over for another year, but we still can't quite believe how quickly those seven weeks flew in. Looking back, it seems like only yesterday that we were serving up our succulent spit-roasted pigs at end-of-term parties and school leavers' celebrations! But the festivities didn't stop there, and neither did we…
Knowing how much of a drag the final days of the summer holidays can be, what with anxieties running high over entering a new school year, Cathy had reached out to Hog Roast Melrose before her kids headed back to the classroom to ask if we would be free to cook up a fantastic meal for her daughters and all their friends.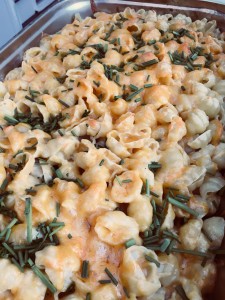 Steve, our catering manager, immediately agreed to help Cathy with her special event. And after asking some more questions about the number of guests she had invited, their flavour preferences and the client's budget, he suggested our Southern Slow Roast Menu, which we find is always an instant crowd-pleaser at these types of events due to the youthful and trendy dishes that are included.
Cathy immediately loved the sound of the menu and thought it would be perfect for the small gathering of 20-something school kids that her daughters had invited, half of whom were preparing for their first year of secondary school. And she found that having Hog Roast Melrose on her side to handle the food made it really easy to cater to everyone's likes.
After weeks of planning, the party went finally ahead on the Saturday before the kids went back to school, and making good use of Cathy's back garden, Hog Roast Melrose had pitched the catering gazebo and set out a buffet table before launching themselves into the cooking process.
Consisting of BBQ pork butt, Cajun-spiced whole roast chickens and fall off the bone Louisiana sticky pork ribs with sides of Memphis style crunchy coleslaw, creamy mac and cheese, potato salad and mixed fries, along with vegan pulled jackfruit buns, the feast Steve and the team created was the perfect end to the summer holidays for Cathy and her kids, who excitedly returned for second helpings.