From new product launches to time-sensitive flash deals and everything in between, there's always something to celebrate at a car showroom. But the real trick is getting passers-by to pause their busy schedules long enough to take a look at what's on offer, and that's where Hog Roast Kirkliston comes in.
Understanding the importance that good grub plays in these sorts of events, our team of culinary stars are the best in the business when it comes to delivering delicious flavours that are designed to tempt all taste buds. And recently, we were invited along to Scotland's largest BMW dealership, Eastern BMW, to do just that.
Knowing that the best way of getting the punters in the door would be to offer up a feast of irresistible flavours from our portfolio, the client, Erin, had approached our catering manager, Steve, with her plans for the booking several weeks before the event went ahead. And our Classic Hog Roast Menu caught her attention almost instantly with its authentic combination of pulled pork, crispy crackling, apple sauce and savoury stuffing. But what made the menu even more appealing in her eyes was the inclusion of a veggie/vegan option, which saved her the trouble of sourcing a second caterer for the day.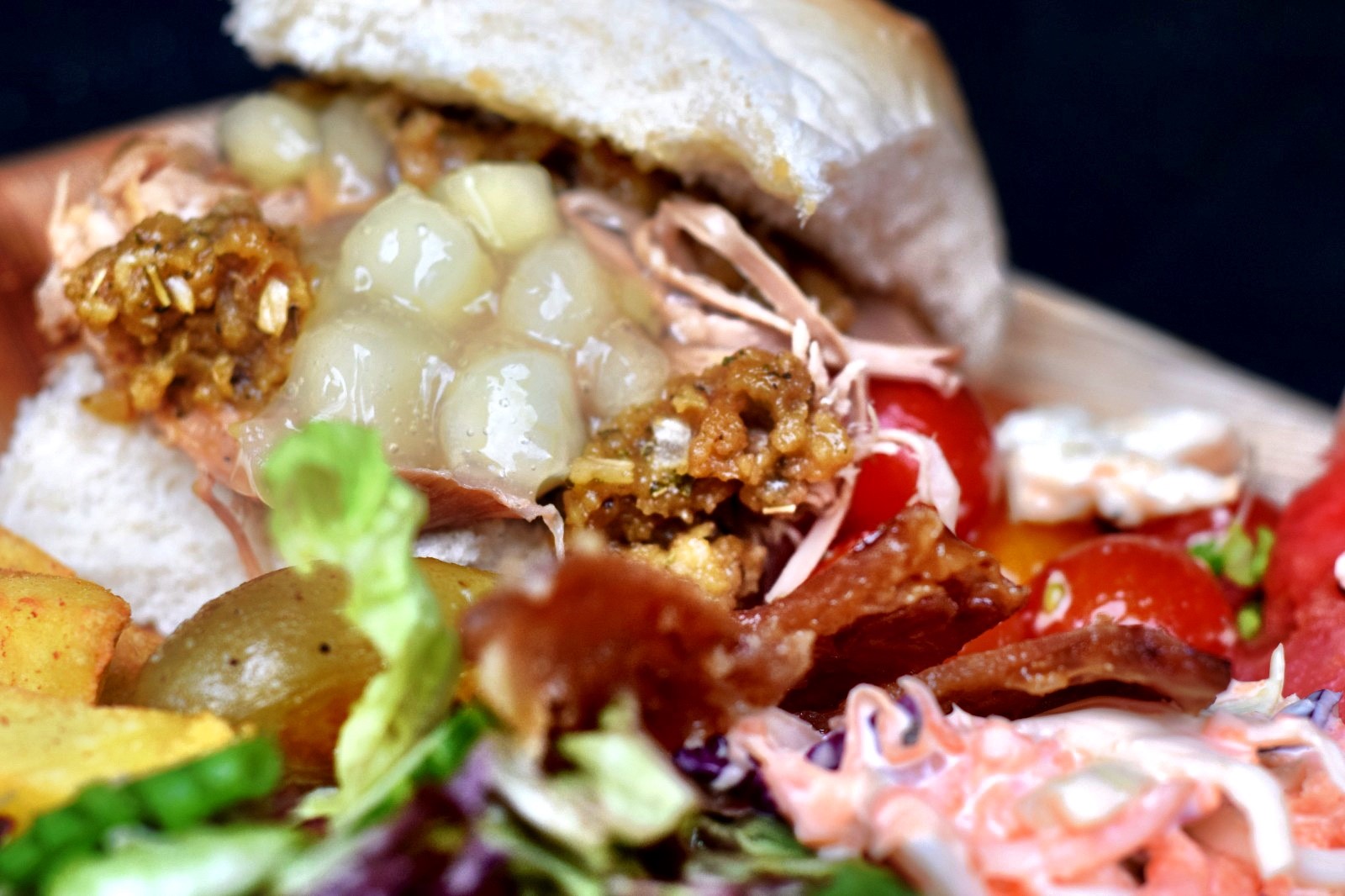 In preparation for the afternoon, Hog Roast Kirkliston descended on Edinburgh's Luxury Car Village, where they promptly pitched the catering gazebo under the glare of the roasting hot sun before getting started on cooking up a menu for 90 people. The feast, which included hog roast rolls, a mix of traditional and sweet potato fries with a meat-free alternative of grilled vegetable kebabs with tzatziki dip, flatbreads and optional halloumi, would usually have taken several hours to prepare, but with the weather on our side, the cooking time flew by in no time at all.
Using our eco-friendly, wooden bamboo crockery and cutlery, Steve and the Hog Roast Kirkliston crew then served up bountiful portions of succulent pork meat and sides to the patiently waiting guests, who then eagerly devoured the flavourful delicacy whilst they explored the showroom for the latest motor deals.