Hog Roast Jedburgh spent Friday evening catering for a baby shower event! The party was held at a private residence nearby and saw 30 people attend, which meant one of our smaller sized pigs was perfect for the occasion.
The celebration had been fully organised by mum-to-be Catherine, who is due to have her first baby in less than 6 weeks from now! And, as you can probably imagine, the pending arrival has got everyone in Catherine's inner circle super excited. So, having a baby shower seemed like it would be the perfect way to let everyone talk about the baby, play baby shower games and generally prepare for the new family member to get here.
With the event being a small, close-knit one, Catherine wasn't looking for anything too fancy from us. So, when Hog Roast Jedburgh's catering manager, Steve, suggested our Classic Hog Roast Menu, she was instantly won over.
This is one of the most popular catering plans we have here, and it's very budget-friendly, which ticked yet another box for Catherine. Because as well as being kind on the ol' purse strings, it's also incredible value for money.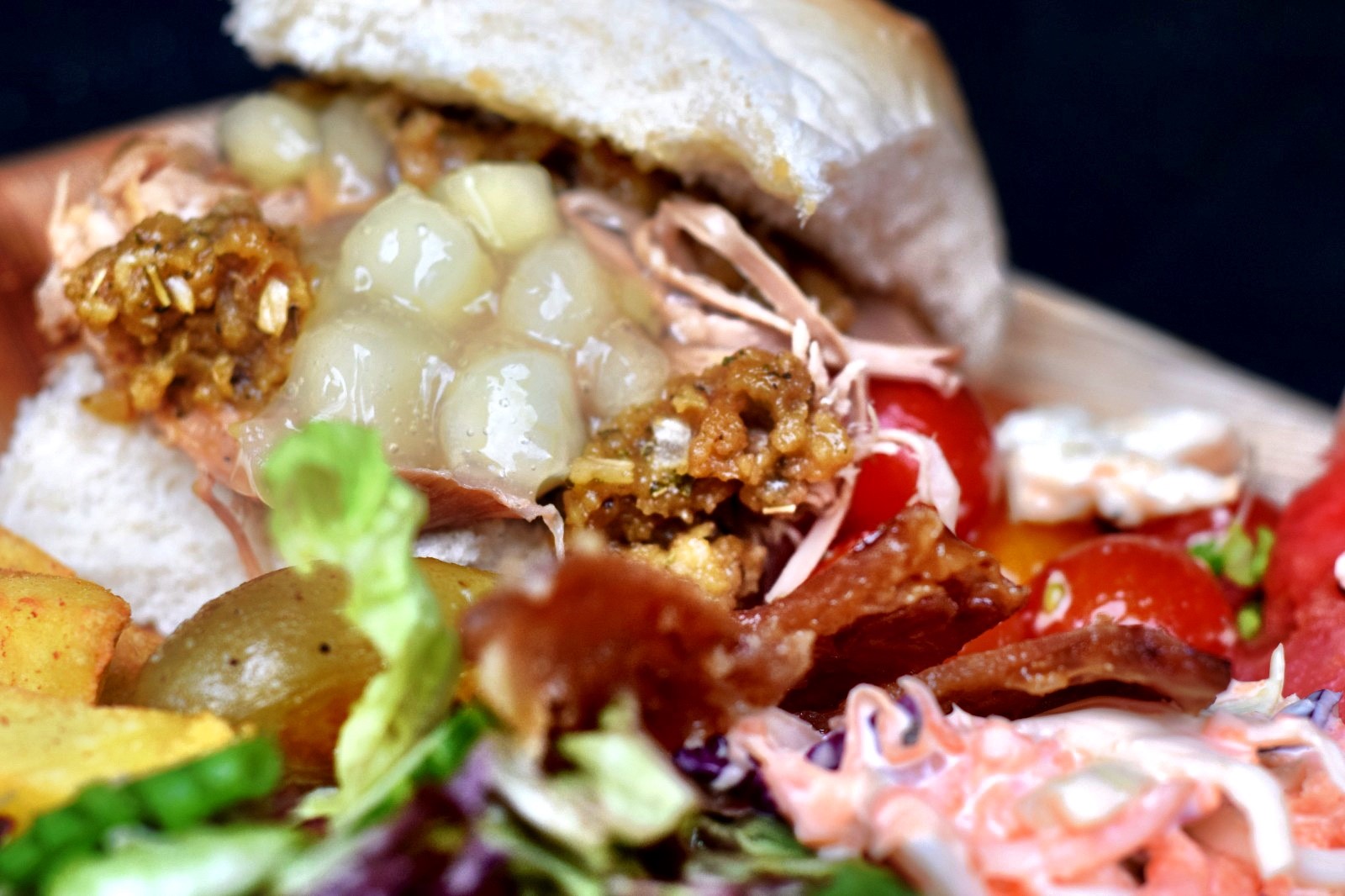 Included in this catering package is one of our slow-roasted free-range pigs, which after being grilled for several hours over real flames by our expert chef, Steve, to achieve the perfect crackling is then carved, to reveal the juicy meat that lies within. With it, we also serve a batch of sage and onion stuffing, homemade applesauce, gourmet coleslaw, salad and chips. We were also able to offer Catherine a vegan alternative of BBQ pulled jackfruit, which was perfect for two of her guests who are plant-based.
Not having to worry about the food took a weight off Catherine's shoulders and allowed her to fully enjoy her baby shower event without a single care in the world. All those who attended brought gifts for the mum-to-be and her baby, which they added to the present pile when they arrived before queueing up for a plate of delicious food from Hog Roast Jedburgh – which was so tasty, the guests couldn't stop talking about it!