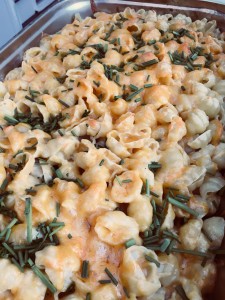 A Hog Roast Cupar feast to warm you and your guests up on a chilly Autumn night is just what you need for your special occasion. Whether you're planning a wedding hog roast, a birthday barbecue, a corporate spit-roast or something entirely different, our catering services are suitable for pretty much anything you may have in mind.
We don't just cook hog roasts, however, as you can see, as our spit-roasted meats and barbecues are popular with our customers too and we have all kinds of other options available as well. For example, our Southern Slow Roast Menu is a fantastic way to satisfy different personal tastes, as you get to choose three marinated meats, all cooked low and slow and served with tasty sauces, as well as four side dishes, like mac and cheese, sweet potato wedges, corn cobettes or salad. There's also a vegetarian option of grilled veggie skewers included, and if you have any other special diets that need catering, Hog Roast Cupar will do you proud.
We were recently asked to provide our Southern Slow Roast Menu for a Halloween event at a cricket club outside of our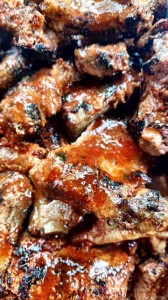 usual area. We're often asked to cook further afield, either by our customers or to cover for another franchise, and this is never an issue as we travel to where we are needed. With more than 100 guests expected for this spooktacular party, Hog Roast Cupar was tasked to prepare, cook and serve our barbecue pork butt, Creole-spiced pulled lamb and Louisiana sticky pork ribs, as well as provide two salads, Southern-style whole baked potatoes, and our all-American classic mac and cheese. Vegetarian guests would be able to enjoy the side dishes as well as their main of veggie skewers, with halloumi and fresh veg, while we could easily cook vegan skewers if needed, by leaving out the cheese for those guests.
By the evening of the Halloween party, we had three sizzling main meats waiting to be devoured, two hot sides, a Greek salad, and a green leaf salad, and once the veggie skewers well grilled to perfection, it was time to serve plenty of killer food to the hungry guests.