Spiced haggis meat, neeps and tatties paired with a dram (or two!) of whisky and classic folk songs – yes, we are, of course, talking about Burns Night! But with this year looking pretty different from the last, the celebrations varied considerably from the standard traditions we are accustomed to enjoying at this time of the year.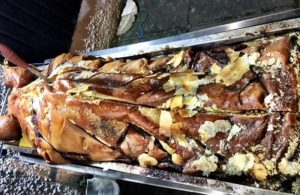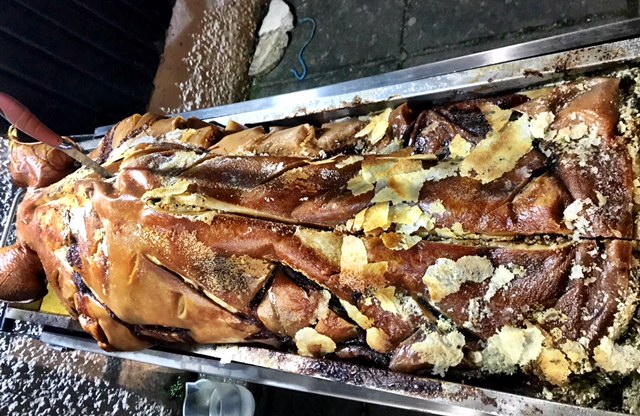 With restrictions on meet-ups and get-togethers still in place, many Scots found themselves marking the occasion differently this January – but thanks to Hog Roast Fife, it wasn't nearly as bad as some would have thought!
Led by catering manager, Steve, our spit roasting aficionados came to the rescue, saving many people from a dull night-in, by way of our increasingly-popular Gourmet Delivery service. Offering the perfect at-home treat, our delicious, hog meat and salad-stuffed boxes are everything you could want from a food drop-off and more.
With so many bookings to get through on Monday, the day was all a bit of a blur for our catering crew, who spent the entire morning preparing fresh and wholesome foods for our clients. In the end, it took two hogs, slow-roasted to golden perfection and coated in bubbling crackling, along with refreshing salads, potato sides and portions of slaw covered chips to feed everyone.
Among our long list of customers was Mitch, who had never had the pleasure of tasting a hog roast before getting in contact with us, so this was all pretty new to him. While this isn't all that unusual for the Hog Roast Fife team to hear, it certainly fills us with excitement that ours gets to be the first hog roast our clients ever try.
With so much to choose from across a wealth of inclusive foods, including tasty meat dishes and innovative vegan flavours, Mitch was amazed by our exhaustive catering options, which made finding the perfect feast to suit his family's needs that much easier.
So, what did Mitch think of the food I hear you wonder? Well, we're pleased to announce that Steve and the rest of the Hog Roast Fife team delivered not only great food but also an equally great experience, which has made the client want to return to us ASAP!