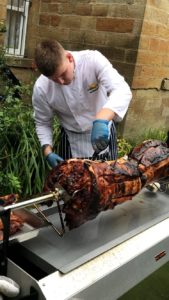 Paisley is located in the Central Lowlands and is often referred to as the biggest town in Scotland, as it has never gained city status. Paisley has a rather interesting history and its Abbey, which was established in 1163, is reputed to have been the place where Scottish icon William Wallace completed his education as a child. Paisley was also the scene of much controversy in 1697 when it became the location of the last major execution of people accused of witchcraft in Western Europe. Following their execution, the so-called 'Paisley Witches' were buried at Maxwelton Cross in the town, and although today it is part of a busy main road, there is still a horseshoe symbol marking the spot.
Paisley rose to prominence during the Industrial Revolution, when it became a major player in the textile industry and an important centre for thread making. The town grew massively as a result and its industrial heritage is documented in the town's Thread Mill Museum. The town has also produced its fair share of famous faces, including actors David Tennant, Gerard Butler and Tom Conti, as well as musicians Gerry Rafferty and Paolo Nutini.
Paisley is a great town for hosting events and an interesting place to cater in. For the Hog Roast Paisley team, no two days are ever the same and we thrive on the challenge of continually adapting our approach depending on the nature of the event and the amount of people we are cooking for. We are proving to be an equally popular catering choice for intimate gatherings as we are for more large-scale events, due to our versatility and exciting range of buffet options and more formal menus.
The Best Hog Roasts In Paisley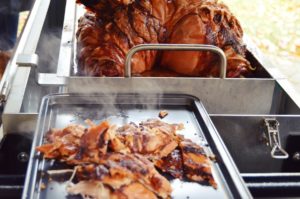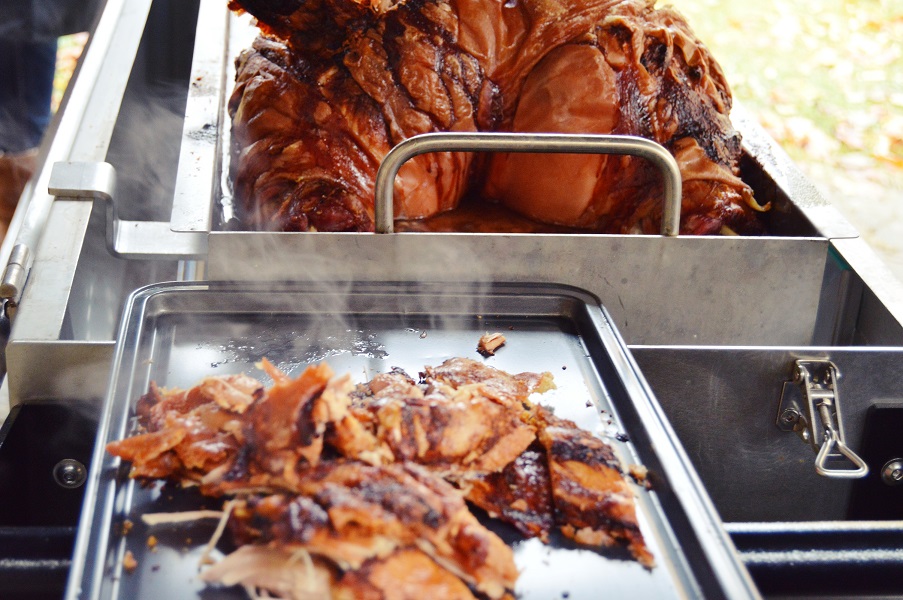 Our clients in Paisley love our chameleon-like ability to adapt to any surroundings and serve our freshly made food in a style that suits their special occasion. Our hog roast machines can act as a bold and sociable centrepiece or be tucked away discreetly in the corner in smaller venues. Our catering team aren't just fantastic cooks, they all have an instinctive approach when it comes to service and the level of interaction your diners want. Hog Roast Paisley will guarantee to give you great food and create just the right ambiance for your big day.