Thankfully, for us after 12 long years of being together, Graeme proposed to Keeley on Christmas Day! For their long-awaited wedding day, the couple decided on a hog roast Kippen feast with their loved ones and we were happy they asked us to do the honours, after being recommended to us by a family member.
When it comes to menus for brides and grooms, we have a huge variety of foods to choose from, but Keeley and Graeme always knew what their wedding reception meal would be – anything that was nothing like hospital food! Enter our beloved hog roast Kippen, which they had always wanted to try out (being pork lovers) and which they had saved for their big day. While at this time of year we also offer a winter warmer menu of meat and veg, Keeley said she'd always wanted to enjoy hog roast rolls, as she thought they sounded fabulous and yet not at all formal, and for their intimate, informal day, she knew they'd go down a treat with the guests.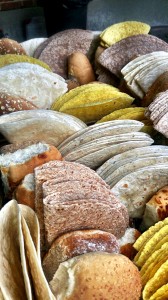 So over the weekend, we had the pleasure of slow-roasting a hog to become their pigs in buns dinner, which meant soft bread rolls, homemade apple sauce, and homemade stuffing, as well as lots of condiments to choose from. The couple also wanted jacket potatoes, which we cooked in the hog roast machine, too, and lots of butter and coleslaw. We served the buffet meal to plenty of satisfied guests, and Keeley and Graeme told us they knew they'd made the right choice of food, and that they had definitely made the right choice in caterers.