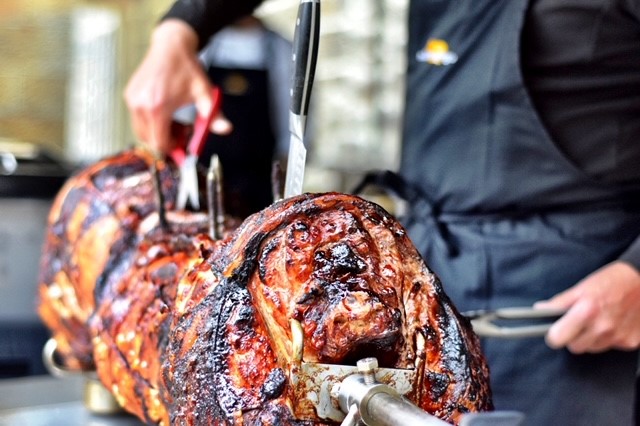 As you will know if you're local to the area, Galashiels is affectionately known here as Gala. It was a proud moment for me when the Scottish Borders Council officially announced Gala as the capital of the Scottish Borders in 2015, as I've grown up here, gone to school here and then worked here, never wanting to live anywhere else. For me, work has always been as a chef and mainly as a hog roaster in Gala, and I always love to provide both locals and visitors with high-quality food and a first class service.
The Best Hog Roasts In Galashiels
If you're thinking of having catering for your party in Gala, whether you're celebrating a milestone birthday, a meal after your bairn's christening, a wedding reception or corporate hospitality event (or indeed anything else you can think of!) then The Spitting Pig can help you to make it a huge success. We use only the best ingredients, including locally-sourced meat from trusted suppliers, and insist on quality and freshness. When you hire our catering services, we arrive several hours before the food service, to prepare the meat from scratch at your venue of choice, and then keep an eye on it as it ever-so-slowly roasts away until perfectly crispy on the outside and tender on the inside.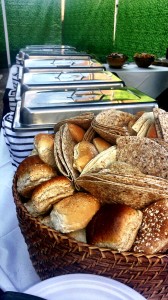 However, we actually have more strings to our bow than you might think. In terms of providing food, we don't only roast hogs and spit-roast chickens, turkeys, lambs and more. We can provide multiple-course meals, formal dining, and additional options for those guests with dietary requirements. From simple but tasty pigs in buns to a high-class sit-down meal with waiters, we can do it all. We can cook you a barbecue, or cook an entire meal in one of our machines including the meat, veg, and potatoes or even cook a pizza for you in one of them. But that's not where our services end…
If you've ever wanted to roast your own hog or another animal in Gala, we rent out our hog roast machines and include a delivery and collection service. We can provide the meat if you need and we walk you through how to use the equipment, and that goes for both domestic and professional caterers. Plus we designed these machines ourselves and we build them and sell them.
From Balmoral to Ladhope, Torwoodlee to the Old Town, if you need caterers, a hog roast machine rental or even to buy a machine for your home or business, why not give The Spitting Pig a try.