A busy Autumn weekend!
Friday saw us up bright and  early to prepare for a pre wedding party under the stars with a hog roast at Dalhousie Castle for a group of Americans that were getting married the next day.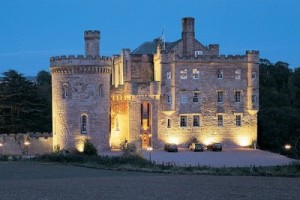 We were soon loaded with produce fresh from the farm and on our way. We had already done a site visit at Dalhousie Castle so we knew were to set up and had arranged to meet the events coordinator on site. The Americans where very excited about the whole Scottish theme to the wedding and so we are going the extra mile to make their perfect day even more perfect. I have dusted off my kilt and my dad is wearing some of his special occasion clothes. They were all very pleased with service and effort we made, lots of photo's where taken and I think we will be the subject of a few conversations once they return home.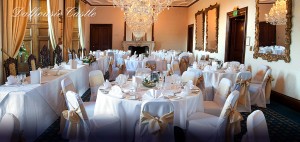 The hog roast Dalhousie Castle was cooked using our own free range pig from our own farm, cooked to perfection and served as "pulled pork" complete with chefs dressed with a splash of tartan to add to the Scottish theme for our American visitors! Another successful event and we look forward to their feedback and working at Dalhousie Castle again. If you are thinking of getting married we can definitely recommend Dalhousie Castle it was a fantastic place to work and the wedding was one of the best we have catered for. Have a look at their website http://www.dalhousiecastle.co.uk/index.php/weddings/wedding-receptions/