Birthday parties are exciting at every age, from the very young to the more mature, good food; good company and cake are always enjoyable! Hog Roast Morar's latest client was celebrating his 55th birthday and wanted a really fun buffet for his family to enjoy.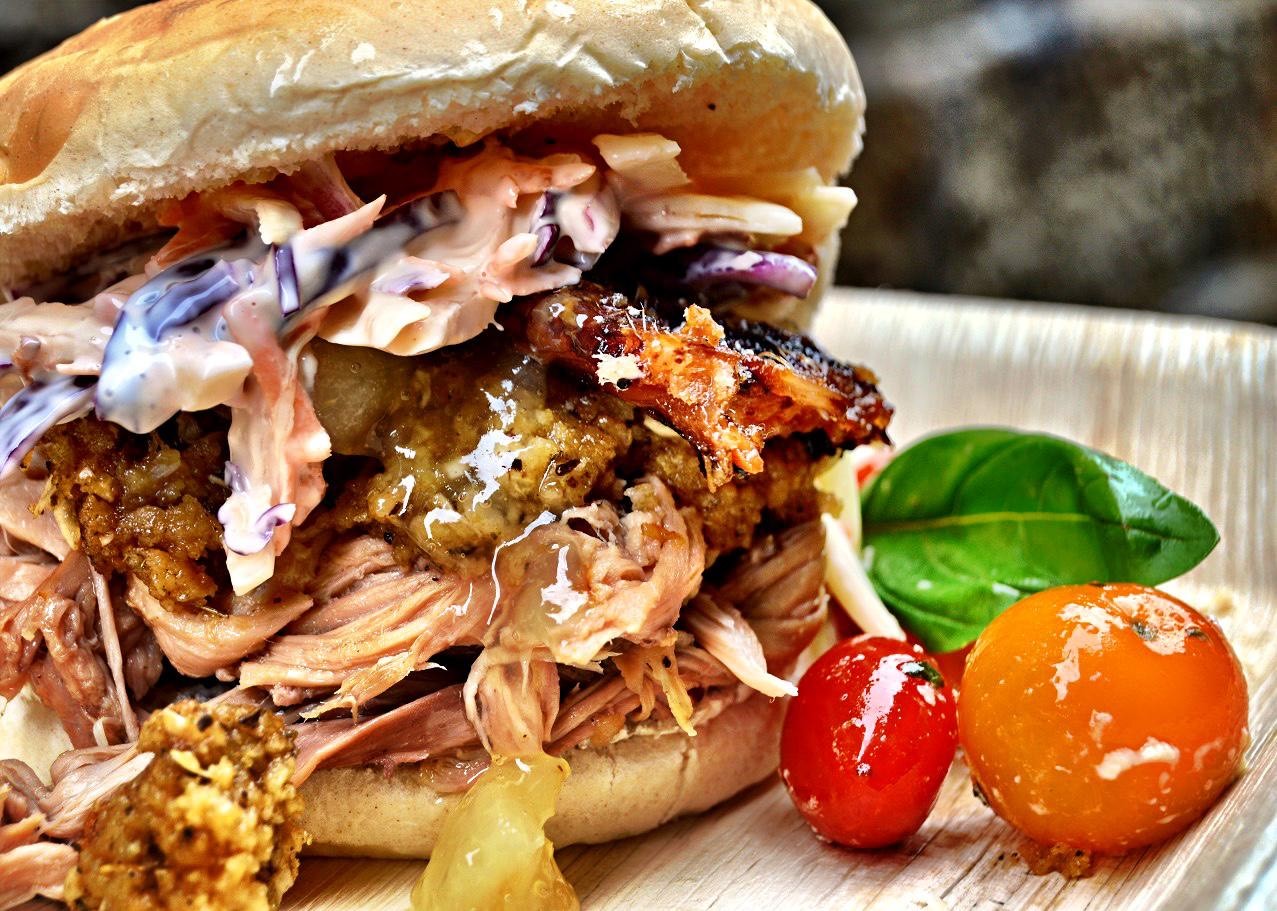 With a guest list ranging in age from 15 to 80 the menu needed to be exciting, diverse and have something for everyone. The client worked closely with the Hog Roast Morar team to put together a menu that was all of those things. No expense was spared for the catering, the client wanted there to be plenty of food and choice for his 20 guests and the team were only too happy to oblige.
The Chef from Hog Roast Morar arrived at the clients' house (where the celebration was to take place) several hours before the 2pm serving time. This allowed the Chef to erect the catering gazebo and equipment on the clients' driveway, before immediately setting to work on creating all the dishes the guests were going to consume.
The menu was tailored specifically to the clients' tastes, but built mostly around generic menu 2. The buffet included the tasty treats from menu 2, such as: BBQ Pork Butt and Fall off the bone Louisiana Pork Ribs, both of which are a firm Hog Roast Morar favourite.
As well as those tempting meats there was a whole host of other dishes. The guests could enjoy Mac and Cheese, corn cobettes, loads of sweet potato fries and Memphis style crunchy coleslaw. There was even grilled vegetable and halloumi wraps with Tzatziki sauce and soft, gluten free rolls for the guests to munch on!
The whole buffet was served by the Chef as the guests made their way along the serving table. Once the buffet had been enjoyed and the guests were full the Chef gathered the disposable crockery and cutlery to take away from site. The leftover food however, was put into takeaway containers so that later on as the party drew to a close the guests could take some food home with them.
The birthday boy and his guests were all thrilled with the buffet and takeaway tubs that the Chef had prepared. The team were very pleased to have helped the birthday boy celebrate his birthday in a special way.