It was a first for Joanne when she called the Hog Roast Forres team regarding the catering for her next event, she had no idea what to expect but purely from hearing our fabulous customer reviews she wanted to treat all of her guests to one of our speciality roasts. Joanne wasn't disappointed either – from her first call with one of our team she was instantly impressed with the polite and friendly team member who could answer each and every one of her questions and provide Joanne with additional advice! Straight away Joanne knew she had to have Hog Roast Forres cater for her!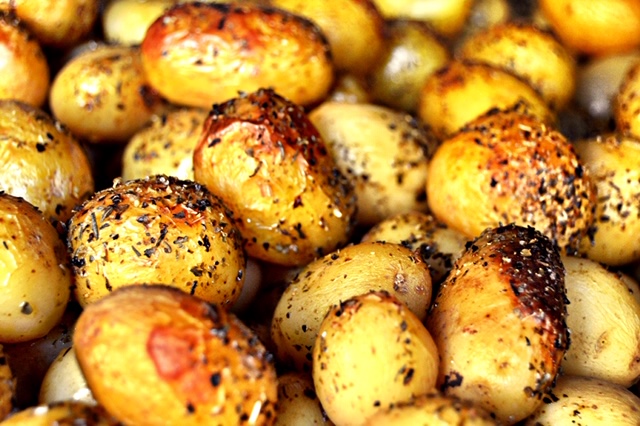 Usually in charge of putting on the buffet between her and her 2 sisters for her parents anniversary party, this year as it was their 25th Wedding Anniversary they chose to do something special for them both and have a traditional spit roasted pig with all the trimmings. With an expected 120 guests to the party of all ages we had plenty of work to do, hours of preparation to make sure everything was perfect! While the Hog Roast Forres pig was rotating away, slowly roasting, our Catering Manager set to work preparing the salads and also making sure the herb dressed new potatoes were ready perfectly on time and piping hot!
The traditional meal was filling the air with delicious scents and of course Joanne's parent's had to be first to sample the food! Joanne not far behind as she was equally as eager to taste her first Hog Roast Forres meal! It was no surprise that the reactions were phenomenal and quickly the whole room flew over ready to get their hands on a plate too.
It's always a fabulous end to the day for us when we see the reactions of the customers, especially those who haven't tasted our food before and really puts big smiles on our faces! The whole team were very proud of their work today and we were leaving behind very happy and very full clients.