The Hog Roast Stonehaven team had a great day recently providing an elegant wedding feast for newlyweds Mr and Mrs Proud and their 70 guests at the popular wedding venue of Aswanley! From the Harry Potter themed seating plan to our stylish and varied canape welcome reception, it was certainly a very memorable and unique experience for everyone involved.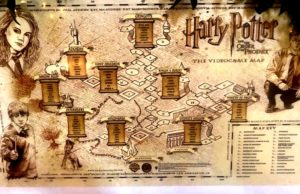 We were asked to conjure up a wide variety of flavours to get the party started in style, including a selection of Indian-inspired canapes, Peking duck wraps, smoked Scottish salmon and beef fillet. With such a range of tastes and textures on offer, we certainly had something for everyone as our front of house staff warmly welcomed the guests and offered them a tasty treat before they sat down for the main meal.
After being at the venue for several hours before the 5pm service time, we were ready to put the finishing touches to the main menu of our signature hog roast and whole roasted organic chicken, which had both been cooking slowly and delicately for most of the day. The rest of the freshly-made summery menu consisted of tomato and mozzarella salad, our homemade coleslaw, classic Caesar salad and roasted baby new potatoes!
The Hog Roast Stonehaven team had as always made everything from scratch on-site using only the very best local produce Aberdeenshire has to offer! The quality of our ingredient s was something that was noted by all of the guests, as the unbeatable taste and texture of our slow-roasted meats.
Our efficient events team were working just as hard as our creative caterers and from presenting the guests with the canapes upon arrival to serving the tea and coffee at the end of the meal, they made sure everyone was happy and well taken care of.
It was a lovely reception in a great location and the Hog Roast Stonehaven team were glad that we managed to work our magic to make the day even more special with our high standard of service and varied, high quality menu that the bride and groom and all of their guests absolutely loved!