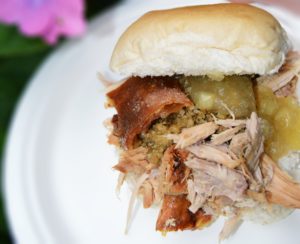 As hog roast Stirling is such a historically vibrant area that has also grown a lot in recent times, we cater for a wide range of events. Stirling encompasses history, nature and culture as well as more modern aspects. In Stirling and the surrounding areas we do a great number of different types of events – from weddings and private parties, to corporate functions and public events. We are lucky to be located near some popular visitor attractions, such as hog roast Stirling Castle, Wallace Monument, Bannockburn and the Trossachs National Park. From time-to-time we are asked to cater at events in these places for open days, private functions, and festival type events. As well as catering at the more well-known places, we go to a number of food festivals, music festivals, folk festivals and Highland Games.
The Best Hog Roasts In Stirling
These types of events are attended by people from far afield and are always really enjoyable days – even though we can't do anything about the changeable Scottish weather. The majority of functions that we cater for are either private parties or weddings. These types of functions can range from small, intimate parties to large, elaborate events. All of our events are organised and carefully prepared for as the next. And on the day of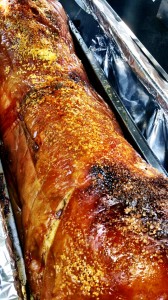 each function our staff put all their efforts into making your day as special and stress-free as possible for you. We cater a large number of private events that are spread over the city and the surrounding areas. These functions are usually for things like birthdays, anniversaries and celebrations where we can provide Hog Roasts, as well as Lamb and Beef Roasts. To accompany the meat, we usually serve soft bread rolls, warm new potatoes in butter, freshly made salads and a selection of sauces. This type of menu can be tailored for individuals as a snack or as a full buffet. For weddings, we can cater for the entire event, providing everything from canapés, starters, main meals and desserts to evening buffets and dressing wedding cakes. We have a large team who are well practiced at wedding catering to make the day run as smoothly as possible. The staff that do the waitressing and preparation in the kitchen at these functions are all experienced and professional. As well as this, they are friendly and helpful, which we are told on a regular basis. It is always a pleasure to hear compliments about the competency of our team.
In the Stirling area Hog Roasts are becoming increasingly more popular, especially for weddings and evening buffets at weddings. It is a very sociable and interesting way of feeding a group of guests at an event. People always show great interest in the Hog Roast when we arrive at an event and are eager to ask questions about the pig and the cooking process – it is nice to get a welcome like this. We hope that Hog Roasting continues to grow and grow.