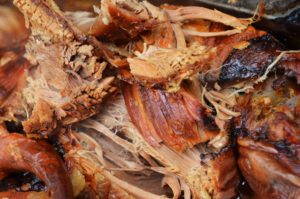 Perth is such a wonderful area to explore and has an interesting history to discover and share with your loved ones. I've loved living here for my entire life and I have no wish to live anywhere else; I've travelled around the world in the holidays and never failed to want to return home. Perth has everything you could ever want and more, from cultural attractions to family entertainment, bars and clubs to fine dining. And talking of food, Perth has the added attraction of The Spitting Pig providing residents and visitors with our truly wonderful menus, from hog and spit roasts to multiple-course meals with canapés and homemade desserts, plus much, much more.
The Best Hog Roasts In Perth
If you've been lucky enough to try our delicious fare in Perth already, you'll know that we are passionate about quality and freshness, so we ensure that the meat is locally-sourced and ingredients are as fresh as possible and high-quality too. Much of our food is homemade, and if you or your guests have any additional dietary requirements such as vegan, vegetarian or gluten-free, we can always assist you with suitable options. If you're celebrating a birthday, anniversary or christening in Perth, or perhaps you're having a corporate event or your own wedding here in our fair Scottish city, we have plenty of menus for you to choose from or we can help you to create your own bespoke one.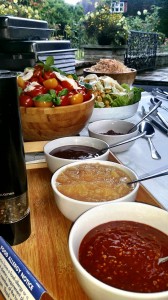 Whether your party or event is in your back garden, at the stunning Alexander Residence or on farmland, or anywhere else you can think of, we can cater to your needs and number of guests, from a handful to several hundred. We've been established all over Scotland and even all over the UK for more than thirty years now, so we know a thing or two about catering for any kind of occasion.
However, you may not know that we have more strings to our bow, as we also have a hog roast machine rental service and we even sell those machines, which we make ourselves. You can hire equipment from us (and we can even supply the meat if needed) so that you can have a DIY hog roast, spit roast or barbecue, whether at home, at a park, in hotel grounds or on the banks of the River Tay.
Whatever you're celebrating in Perth and nearby towns and villages, we have so many options for you to choose from and we can work with you to help make your event or party a massive success.