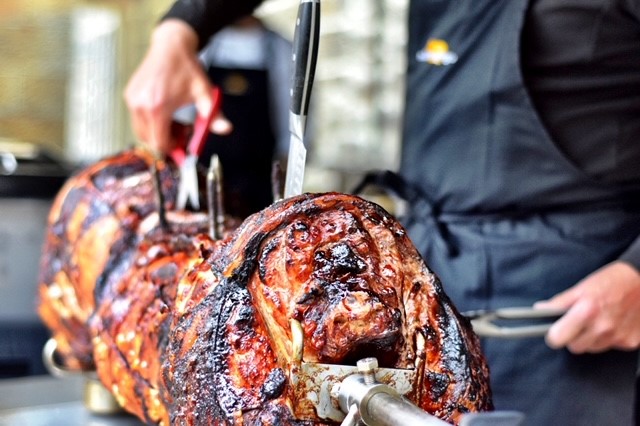 Livingston may be a new town in the West Lothian's of Scotland, but that doesn't mean its events can't take a share of old history. We here at Hog Roast Livingston are experts in the culinary ways of old, though now with an added modern brilliance as we provide fine meat and quality food roast catering to events all throughout town. Our hog roast is a glimpse of to the past with its traditional spit roast process, but its flair and sizzling spectacle still very much impresses today as our customers are treated to a show of fiery delights and a perfectly textured meat roast at the end of it all. We're the most unique event caterer working today, so for your weddings, corporate affairs, social functions, festivals, anniversaries and more be sure to give our friendly team at Hog Roast Livingston a welcome call. No need to head to Edinburgh for top-end dining anymore; it is right in your back garden now with Hog Roast Livingston!
We pride ourselves on our namesake hog roast which has seen many an event happily fed. Our hog roast is prepared from only the finest quality meats available from top end local sources with the perfect ingredients and elite kitchen team to match. Our expert chefs start early in the day preparing and slow cooking your hog roast on our renowned spit roaster to ensure a perfectly cured meaty texture and finely spiced crispy charred skin – it is unbeatable roast dining!
Premium Catering In Livingston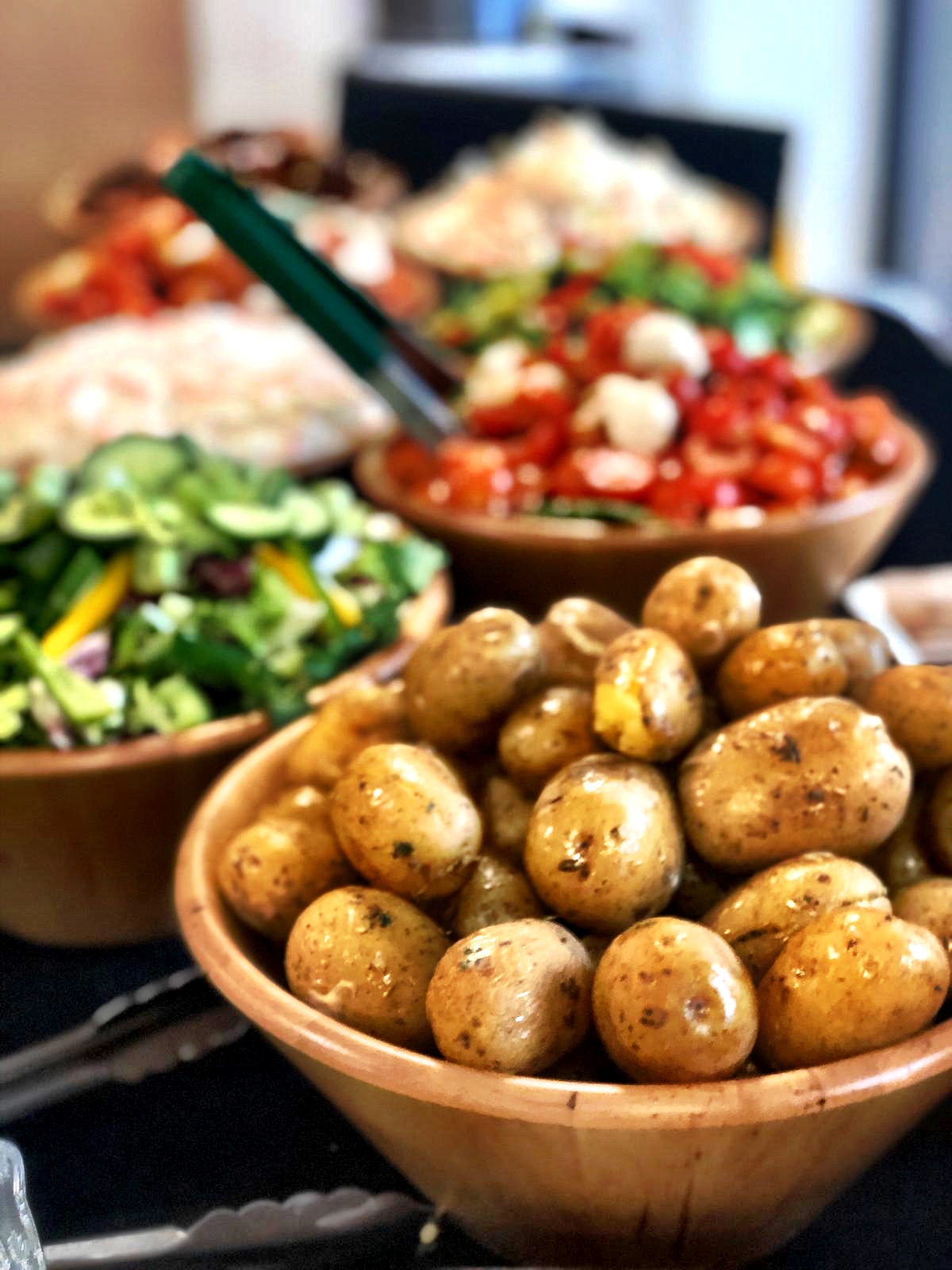 Hog Roast Livingston is a premium caterer without the added cost. We bring a huge array of quality items to your event made specific to your wants and budget. Choose any combination of our meats, vegan, vegetarian, and gluten-free foods to complement our show stopping hog roast. With buffet and set-menu style dining there are so many ways to feast with Hog Roast Livingston, and so we implore you to work with our incredible food experts to find you a taste recommendation that fits your style and tastes.
Don't spend another second hesitating, we know you want a good meal for your next event so call Hog Roast Livingston now!