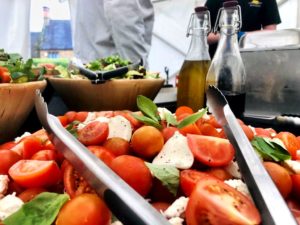 Linlithgow is most famous for being the birthplace of Mary Queen of Scots in 1547. Linlithgow Palace, where she was born, was ravaged by fire in 1746 (accidentally, according to some historical records), but the grand Medieval structure remains largely intact and is a magnet for tourists and people with an interest in Scottish history. It is situated on the shores of Linlithgow Loch, which is the largest freshwater loch in the Lothian region. It is a popular location for rainbow trout fishing, as well as kayaking, windsurfing and canoeing.
Those looking for a more tranquil experience on the water can enjoy a leisurely trip by narrowboat down the restored Union Canal, which was designed by Thomas Telford. The canal was originally conceived for the purpose of transporting mined minerals, but it became redundant when a railway line was built in Linlithgow. The town has always had  thriving leather and shoe-making industries, as well as a whisky distillery and more recently has started producing artisan gin.
Hog Roast Catering In Linlithgow
 Whether you are a proud whisky or gin connoisseur, Hog Roast Linlithgow's food is guaranteed to be the perfect companion for your favourite tipple at any party. Our interesting town attracts people for many different reasons and the Hog Roast Linlithgow team have diverse menus that cater for all tastes and diets. Because our hog roast machines are so robust and well-designed, we can cook in any outdoor location, no matter how rugged the terrain might be.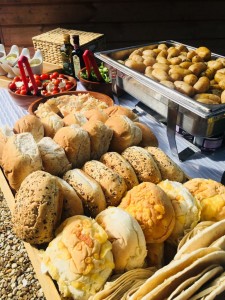 If you dream of having your wedding reception on the shores of the loch with the dramatic Linlithgow Palace as your backdrop but haven't been able to find a catering company willing or able to cook there, we are the answer to your prayers. Alternatively, if your company is planning a day of corporate entertaining with a narrow-boat trip on the Union canal and you need a professional buffet waiting for your clients when you get back, Hog Roast Linlithgow are more than equipped to provide this.
Thanks to our adaptability, we can give you the freedom to be as inventive as possible when planning an event in Linlithgow and take full advantage of all the historical ad scenic settings the town has to offer.