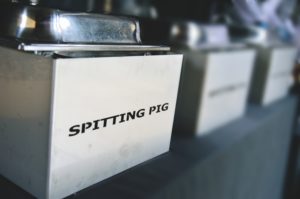 Kinross boomed during the Industrial Revolution thanks to its weaving industry and by the 1990s it had become a world leader in the production of cashmere. The town is situated next to Loch Leven, which is the largest loch in the Scottish Lowlands and has been classed as a nature reserve since 1964, due to it being inhabited by pink footed geese. In the summer months there are regular boat trips across the loch to Loch Leven Castle, which saw a great deal of action during the War of Scottish Independence and was the location where Mary Queen of Scots was imprisoned in 1567, before her daring escape by boat a year later.
Kinross has a 16 mile heritage trail and is a popular spot for brown trout fishing, hiking and golf. It also has an ice rink, which has continued the Scottish traditional sport of curling since the Loch Leven curling club was formed in 1667. Today the curling usually takes place on the indoor ice rink, but during particularly cold Scottish winters, the club has been known to play on the lake, just as their ancestors did when they formed the club over 300 years ago.
Hog Roast Catering In Kinross
Here at Hog Roast Kinross, we are also firm believers in keeping special traditions alive and we do it every day. The ancient art of hog roast cooking dates back to Roman times and just as they did, we feel it is by far the best way of cooking meat to achieve an unrivalled level of tenderness and taste. Whilst Hog Roast Kinross's cooking technique may be incredibly traditional, our cooking equipment is incredibly advanced, and our hog roasting machines are the most modern and multifunctional catering tools you will ever come across. They can be used in any location and for any occasion in Kinross, from a loch side wedding reception or a hearty outdoor buffet after a long day on the golf course, to an indoor party for a sport's team or birthday celebration.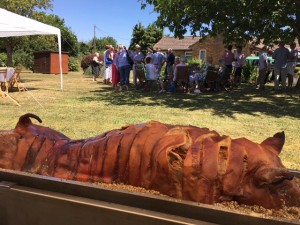 The Hog Roast Kinross team have the experience to cater for any type of event in Kinross and every dish we provide from our extensive range of menus is always freshly prepared on-site by our highly experienced Chefs, using the best locally-sourced ingredient available in the Kinross area.