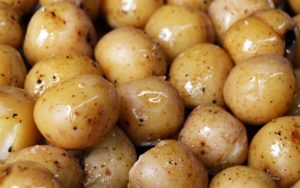 Gleneagles is home to the opulent hotel and golf resort of the same name and since it first opened in 1924, it has played host to the rich and famous, including world leaders when it was the venue for the 2005 G8 Summit. During World War II it was temporarily converted into a hospital before reverting back to being a luxury hotel when the conflict was over. Its internationally-acclaimed golf courses, including the King's Course, which dates back to 1919 have both professional and amateur tournaments taking place throughout the year, which includes both Ladies and Juniors competitions. In 2014 Gleneagles hosted the prestigious Ryder Cup, which was only the second time the tournament had taken place in Scotland.
As well as being a magnet for golf enthusiasts, Gleneagles is a fabulous place to enjoy many other outdoor pursuits, such as grouse shooting, archery, falconry, fishing horse riding, cycling and off-road driving. It is also a great place for sampling some high-class British cuisine, as the hotel has Scotland's only 2 Michelin star restaurant.
Hog Roast Catering In Gleneagles
 Here at Hog Roast Gleneagles, we  love getting out in the fresh air and catering in the area's  stunning countryside locations. We have the flexibility to offer you high-quality food in the location of your choice, without you and your guests having to be confined to a traditional restaurant or function room setting. That being said, our style of catering isn't just suitable for outdoor events, as we have a range of sophisticated menus and sleek hog roast machines, which are the ideal centrepiece for more formal indoor occasions, such as wedding receptions and corporate events.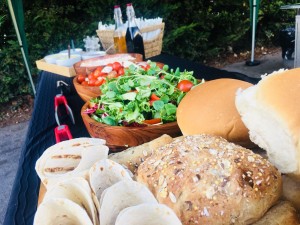 The Hog Roast Gleneagles team have the ability to blend in seamlessly with any environment and our highly experienced Chefs are can cook at any venue to a consistently high standard. If you are looking for a catering option that is a bit out of the ordinary and you want fresh, locally sourced ingredients that are immaculately prepared and presented, Hog Roast Gleneagles have the expertise and imagination to provide it without you having to compromise on where you host your event. We plan every event down to the smallest detail to ensure you and your guests have a fantastic experience whatever venue in Gleneagles you choose.