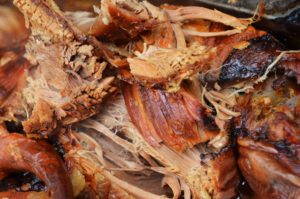 The Angus town of Forfar has a long and interesting history, from it Roman roots to its occupation by the English during the Scottish Wars of Independence, before being finally reclaimed by the Scots and handed back to Robert the Bruce. Forfar also has strong links with the witch hunts that occurred in the 1600s, which led to the imprisonment and execution of several local women who were accused of practicing witchcraft. Nowadays it is a pleasant market town that used to be a major manufacturer of linen and jute, as well as being surrounded by rich agricultural land that provides the town's Farmers Market with an abundance of fresh, locally grown produce.
More can be learnt about the town's history and industrial heritage at the Meffan Gallery, which also acts as meeting place for many community groups, as well as giving visitors the opportunity to witness linen being woven using traditional techniques. Further out of the town centre, the surrounding area has a lot to offer walkers and skiers, as Forfar benefits from having the Forfar Loch Country Park and the Angus Glens on its doorstep.
Hog Roast Catering In Forfar
With its rich history and plentiful supply of home-grown produce on offer, Forfar is the ideal place to enjoy some of Hog Roast Forfar's superior-quality pork and varied menus. Just like the weavers at Meffan Gallery, we use traditional methods to produce the most flavoursome and succulent meat imaginable and prepare it with the utmost care and precision.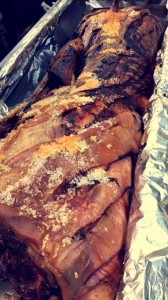 Due to our versatility and vast repertoire of menus, our catering services are suitable for any event in Forfar, from an open air wedding reception in the glorious countryside surrounding the town, to a fundraising party for a community group, the Hog Roast Forfar team have proved on timeless occasions that we can do it all. We only use fresh locally sourced ingredients in all of our dishes and we are very thankful to live and cook in an area where there is such a superb source of lovely local produce available.
Our experienced catering team always treat our high-quality ingredients with the respect they deserve and no matter how many people we are cooking or the location of your event, Hog Roast Forfar always cook everything from scratch at your venue in full view of all of your guests.