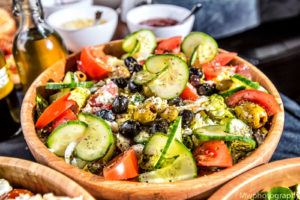 Hog Roasting in Edinburgh is unlike doing this job anywhere else. It may be unfair of me to say that as it is my home town and have more of a connection to it than most people. But working at the foot of Edinburgh Castle is unbeatable and the perfect back drop for any Hog Roasting event. Whether it is a private party in the garden of a grand home on the outskirts of the city, or a wedding reception in one of Edinburgh's many function halls, a Hog Roast is sure to go down well. Edinburgh, as a city, has a great buzz about it and this is seen at the functions that we do – people are always eager to offer a warm welcome to whatever event we are catering. The Royal Highland Show on the edge Edinburgh is always a highlight of the calendar – we spend two days there every year doing hospitality catering for agricultural companies who invite us to the show.
The Best Hog Roasts In Edinburgh
We cater for many large functions –including weddings and corporate events where we require a larger team to do carry out the work. For functions like this we can have just one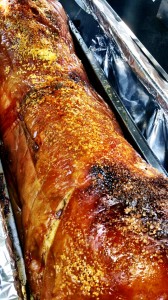 staff member on site or as many as ten, depending entirely on the menu and purpose of the event. The group of people that we have working together doing the Hog Roasts are very hard working and dedicated but continue to be friendly and approachable as well – we have had many compliments on how professional our staff are. As the company is well established, we have very experienced staff who arrive on site and know the process for setting up the working and serving area where we cook, carve and serve the pig. We do not need much space to do our Hog Roasts which is most useful when we are catering in smaller venues. It is essential to make preparations for any job – no matter how big or small. For smaller jobs, the preparations may be as easy as a couple of quick phone calls to our butcher and baker. For the larger jobs it can take a day or two to ensure that all orders are placed and collected, as this can include meat; fruit and vegetables; roll; linen hire; plate hire and glass hire orders. However, the most unreliable part of the planning for our functions is the length of time that it takes to get to locations around the city – it is important to make sure that we have enough time for delays as traffic in the city is very changeable. We also cater for more intimate parties and events in some of Edinburgh's smaller locations, but the atmosphere never disappoints. It is often at these events, as well as the larger occasions, where we are lucky enough to do our job whilst the guests enjoy a ceilidh- where better to enjoy this than in our capital city. It is functions like those that make the job most enjoyable, as it is great to see everyone having such a good time whilst enjoying their Hog Roast. The city of Edinburgh is a great place to work in such a sociable occupation as the people are always incredibly welcoming and sometimes we enjoy ourselves as much as the guests do!!