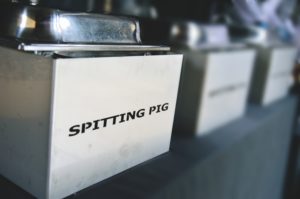 Developed in 1947, East Kilbride was Scotland's first post-World War II new town, which was designed to ease housing and overcrowding problems in Glasgow. The settlement itself however, dates all the way back to the bronze age and the town gets its name the Irish Saint Bride in the 6th Century. East Kilbride has always made the most of the natural resources at its disposal and has the largest on-shore wind farm in the UK, complete with a visitor's centre, as well as the National Museum of Rural Life, which celebrates the area's agricultural heritage and has a fully working replica of a 1950s farm.
There is no shortage of sporting and outdoor activities to pursue in East Kilbride, as most of its open land has been put to good use in the form of golf courses, sports centres, parks and football pitches, and the Dollan Aqua Centre in the middle of the town was the first public swimming baths in Scotland to have a championship sized pool. Langlands Moss Nature Reserve and Calderglen Country Park both offer ample opportunity for tranquil woodland walks and spotting local wildlife, and the latter also contains the ruins of both Calderglen Castle and Craigneith Castle.
Hog Roast Catering In East Kilbride
East Kilbride is certainly a great place for getting out and about and staying active and here at Hog Roast East Kilbride we don't believe that you and your family, friends or colleagues should have to stop enjoying yourselves and traipse back into the town centre in search of a decent meal. Luckily, if you choose us to cater for your event, you won't have to. The Hog Roast East Kilbride team pride ourselves on our ability to provide you with high-quality, freshly prepared food in a location that is the most ideal and convenient for you.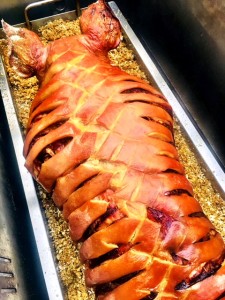 If you are treating some clients to a round of golf, we can in turn treat them to an elegant corporate lunch afterwards as soon as you get off the green, or if you are organising a special celebration for your sporting team, we can come to you and prepare some perfect pork pitch side. From birthday picnics in Calderglen Country Park, to woodland wedding receptions, there is nowhere in East Kilbride that the Hog Roast East Kilbride team could not venture to.