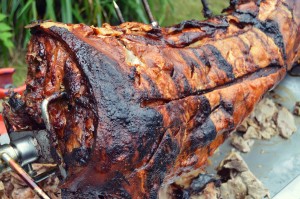 Dunkeld is known as 'The Gateway to the Highlands' as it lies very close to the Highland Boundary Fault, which marks the border with the Lowlands. Its imposing Cathedral, which was first constructed in 1260 and eventually completed in 1501, houses the tomb of the infamous 'Wolf of Badenoch', otherwise known as Alexander Stewart, Earl of Buchanan, who earned his evil nickname after burning down the town of Elgin. Dunkeld also has a much more light-hearted monument in the form of a Beatrix Potter Exhibition Centre and Garden.
The famous children's author used to spend a lot of time in the area and wrote her first book 'The Tale of Peter Rabbit' during one of her frequent visits here. Peter Rabbit isn't the only animal associated with Dunkeld, as the nearby Loch of the Lowes is home to numerous examples of local wildlife, including red squirrels, otters, beavers, ospreys and a variety of aquatic birds. The Loch is owned by the Scottish Wildlife Trust and has been classified as a Site of Special Scientific Interest due to its thriving animal population.
Hog Roast Catering In Dunkeld
 Not only do the Hog Roast Dunkeld team provide the finest hog roasts in the area, we are also an incredibly environmentally-conscious catering company. We are highly experienced  in catering for outdoor events in all sorts of spectacular locations around Dunkeld, but wherever we are, we never disturb the local habitat and we are extremely diligent about cleaning up before we leave.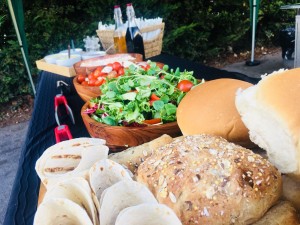 For Hog Roast Dunkeld, this is just as important as providing you with some fabulous food. This means you can have your party in a lovely scenic setting, enjoy some fantastic food and not have to worry about leaving any mess behind. We are completely self-sufficent, bring absolutely everything we need with us and take it all away again after your event, so you would never know we were ever there in the first place.
Your guests will however, be left with the memory of our fresh, locally-sourced ingredients and our delectable choice of dishes that are suitable for all occasions, all prepared by  Hog Roast Dunkeld's team of dedicated professionals from scratch at your chosen venue.