The Best Hog Roasts In Dunfermline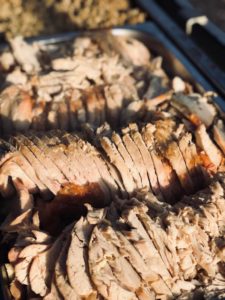 Hog Roast Dunfermline have been known as the 'auld grey toun' for many years but Fife's Dunfermline is anything but grey these days. Once the capital of Scotland, our medieval town has such a colourful history, especially with our 12th-century abbey being the final resting place of Robert the Bruce and 11 other Scottish monarchs. Then there's the royal palace, the 15th century Abbot House and the cave where St Margaret bathed the feet of the poor. There have been some famous births in this town, too, with James I in 1394, Charles I in 1600 and the philanthropist Andrew Carnegie in 1835.
Modern-day Dunfermline has everything you need, from shopping facilities to The Glen (Pittencrieff Park to those not in the know!) and the nearby leisure park which has a multiplex cinema and several restaurants. When it comes to food and drink in Dunfermline, there's so much to choose from, whether you're after a quick cup of coffee or a wee dram, a sandwich or a posh meal. We've been catering in this area for many years now and we also provide different levels of catering, depending on your needs and your budget. If you're having an informal birthday party and want a centrepiece hog roast to impress your guests, we can come along and help you to celebrate. If you're planning a formal wedding with champagne and canapés to start, then a sit-down meal featuring starters, a hog roast and homemade desserts to follow, we can help you with that, too and even adapt our menus to suit you.
Quality From The Start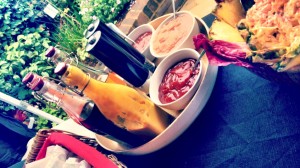 Hog Roast Dunfermline are highly flexible when it comes to adapting menus and that includes if any of your guests have any additional dietary requirements. We recently catered a birthday party with a hog roast in the Masterton neighbourhood, where two of the guests needed a gluten-free option. We were serving our scrumptious pigs in buns and all we needed to do to ensure it was suitable for those two guests was provide them with their own bread rolls, as everything else is suitable. It meant that those guests could eat the same as everyone else and no one knew any different. Hog Roast Dunfermline have also catered many parties and events with vegetarian guests and sometimes vegans too, and we have various homemade dishes that are always a hit.
With our summers being relatively cool and our winters being somewhat warm, it's no wonder that hog and spit roasts are popular all-year-round in Dunfermline. Book yours now!