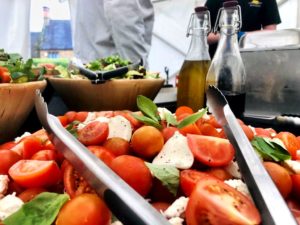 Berwick-upon-Tweed may not technically be in Scotland, but it has played an integral part in the country's history. Being the northern most town in England, this Northumberland border town was subjected to a tug of war between the English and the Scots for several hundred years during their time of conflict. Due to its strategic position, both countries were eager to lay claim to Berwick and the town changed hands many times before finally becoming a permanent part of England in 1482.
Berwick's architectural features are symbolic of the town's former strategic importance, from its magnificent Medieval walls to its Elizabethan ramparts. Berwick's motte and bailey castle underwent many alterations over the years depending on whether it was under Scottish or English rule. It was first built in the 12th Century by King David I of Scotland, before being rebuilt by English King Edward I and later fortified further under Queen Elizabeth I's rule. The castle was unfortunately almost completely demolished in the 19th Century to make way for Berwick's railway station and today its ruins are maintained by English Heritage.
Hog Roast Catering In Berwick
 Our ancestors may not have always seen eye to eye, but Hog Roast Berwick's superb slow-roasted pork never fails to bring the people of Berwick together to enjoy a sociable and superior dining experience. We can cater for a wide variety of events in our border town and our food is always a great additional any community gathering or local festival, whether it be a celebration the town's Scottish links or English heritage.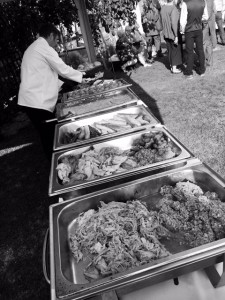 Hog Roast Berwick's fresh, locally-sourced ingredients and ability to cook in any location, have made us an incredibly popular catering option for everything from weddings, to corporate events, and we are not just known in Berwick for our superior hog roasts, we are also rapidly growing a reputation as being the ideal catering solution for guests who have particular preferences or different dietary requirements, thanks to our varied and inventive menus.
If you are looking for a crowd-pleasing option for a large outdoor event or a more complex menu for a formal indoor occasion, the Hog Roast Berwick team have got all of your catering needs covered.